Mastering The Hague Agreement
The latest in the series of events on The Hague Agreement, hosted by MARQUES in collaboration with WIPO, will take place on Thursday 15 March, starting at 15.30 CET.
This seminar will be held at the office of NJORD Law Firm in Copenhagen, Denmark.
The objective of the Seminar is to give users the opportunity to learn more about the functioning of the Hague System and how to use it in practice. Particularly, the Seminar will focus on the recent experience in respect of designations of Japan, the Republic of Korea or the United States of America to provide European users with some feedback and guidance.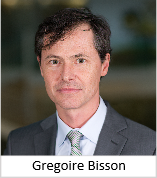 In the first part, Grégoire Bisson, Director of The Hague Registry at WIPO, will lead a discussion on "experiences gained after the accession of South Korea, Japan and the USA". Afterwards, Peter Gustav Olson of NJORD Law Firm, who is a member of the MARQUES Designs Team, will talk about "recommendations relating to the disclosure of an industrial design: what pictures should use use when filing internationally?"
The seminar is due to finish at 18:00 and will be followed by refreshments.
Registration is €100 (MARQUES members) or €125 (non-members) and can be made online.
This will be the third seminar held in this series on The Hague System. The previous ones took place in Munich and Paris, and you can read more about them in the April 2017 and June 2017 issues of HouseMARQUES respectively.
Social Media and Marketplaces webinar
MARQUES will host a webinar titled "Social Media and Marketplaces back to basics: ...'Food' for thoughts" on Thursday 29 March at 3pm CEST/2pm BST.
The webinar is free to join and full details are available here.
The webinar will provide an overview and case studies on strategies to protect IP rights in some social media and online marketplace platforms (such as Facebook, Instagram, Twitter, YouTube, Alibaba and Amazon). It will explain the latest take down procedures as well as other tools available to tackle IP infringements.
There will also be a presentation by in-house lawyers from two multinational companies - who operate in the food industry - discussing the main issues they face and the practical solutions that can be adopted in both social media and online marketplace environments.
The speakers are:
Ezio Bonaccorso, Nestlé Group
Luca Barbero, STUDIO BARBERO SpA
James Brady, Mars
You can register for the webinar online now.
Readers interested in this topic might also like to download the recently published guide to internet platforms and social media sites, published by the Anti-Counterfeiting and Parallel Trade Team. MARQUES members can access it here (login required).
For the latest information on all MARQUES conferences, seminars and webinars, see the Events section of the website.
Photo of Grégoire Bisson by Emmanuel Berrot/WIPO