The IP Emerging Issues Team of MARQUES is actively exploring the status of immoral, scandalous and offensive marks. What may offend in one culture and jurisdiction may be perfectly acceptable in another part of the world. History, culture, religion and technology all play vital roles in what is deemed morally acceptable in each country of the world.
We invited leading IP practitioners to respond to a questionnaire regarding permitted and prohibited uses of scandalous, offensive and immoral trade marks within their respective countries. We asked the practitioners to focus in particular on statutes and case law in their jurisdictions that recognise specific cases of refused marks and to consider which factors were relevant in determining whether a mark was scandalous or considered immoral or offensive.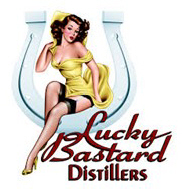 Although our project is evolving as additional jurisdictions are added, it is interesting to note that from the initial 39 territories that responded, the majority did not have a clear and fixed definition of what is termed scandalous or immoral.
It is therefore necessary to also consider the cultural, political, religious and linguistic history and background of each country. The evolution of morality principles is reflected in how marks have been treated. As societies becomes more or less tolerant, where should the limits be drawn?
Our guide, now available on the MARQUES website here, provides an overall panorama of where that line may be currently drawn for individual counties.
Thank you to all of the firms who have assisted with the preparation of this guide. Like the Team's Fair Use guide (available here) this is an ongoing project, and MARQUES members are invited to contact us with details of other countries to include.
Kate Swaine is a Partner of Gowling WLG and Chair of the Team, and Laetitia Lagarde is an Associate at Baker McKenzie and Team Vice-Chair