Non-traditional marks have become a new area of interest in Colombia. Recently, the Colombian Trade Mark Office has granted registrations for colour marks, flavour marks, texture marks and gesture marks. Even though non-traditional trade marks have only entered the trade mark law arena in recent decades, they still have to comply with the requirements set for traditional marks: distinctive character and graphic representation. Some large companies in Colombia have managed to fulfil the legal requirements and thereby obtained trade mark registrations for some unusual non-traditional marks.
One good example is a gesture mark registered by Nestlé for its MILO cookie brand, which consists of a "ring shaped sandwich-cookie" with cream filling in a central hole in the layers of biscuit (see the website for MILO).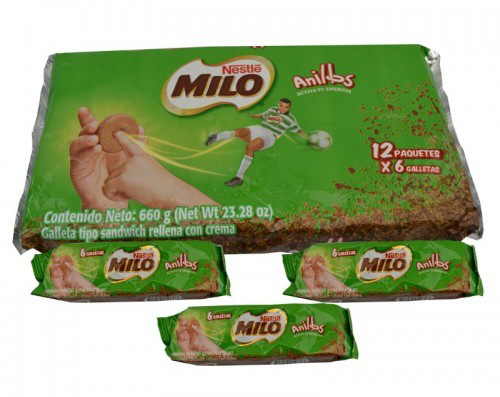 When the product was launched in 2012, the cookies were advertised with a gesture mark (see here) and an advertisement showed explicitly how the cookies should be eaten (as featured on YouTube).
Nestlé applied to register the gesture mark, shown below, with the Colombian PTO and it was successfully registered on 28th January 2013, and is in force until 28th January 2023. The following caption accompanies the images to explain the mark: "manual gesture which consists of introducing one's index finger to the creamy centre part of a ring shaped cookie".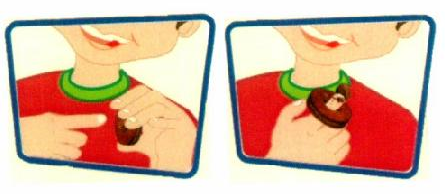 GESTO MANUAL QUE CONSISTE EN LA INTRODUCCIÓN DEL DEDO
ÍNDICE EN EL CENTRO CREMOSO DE UNA GALLETA EN FORMA DE ARO
This was indeed a pioneering move for non-conventional trade marks and promoting a food product whereby consumers (consisting primarily, although probably not exclusively, of children) were encouraged to play with their food. In a press release, Santiago Agudelo, the Nestlé marketing manager, declared: "We are pioneers to create a unique consumer ritual about a product like MILO Rings, which modifies the way that the consumer sees and relates to a type of biscuit sandwich. We found a great receptivity among children, who enjoy a cookie as always delicious and with a touch of fun."
Playing with food and especially cookies is not new in marketing - for the correct way to eat an OREO cookie ("lick it and dunk it in milk") see the commercial here.
However, registering a trade mark for the gesture is innovative.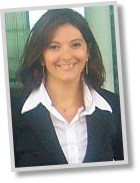 Laetitia Lagarde is a member of the MARQUES IP Emerging Issues Team and a Trade Mark Associate at Baker McKenzie in the UK