On 2nd June China and the EU gave the green light to the publication of a list of 200 products with geographical indications – 100 from the EU and 100 from China – which are intended to be protected through a bilateral agreement that should be concluded by the end of 2017.
The list of the European products includes: Feta, Queso Manchego, Asiago, Parmigiano Reggiano (cheeses) and Barolo, Rioja, Cava, Chablis, Porto (wines).
The collaboration between the EU and China on the protection of GIs started in 2007 with the 10 plus 10 project, which led to the mutual recognition of 10 products with GIs from the European Union and 10 from China.
Starting from the 10 plus 10 project, in 2010 the EU and China launched the negotiation for a bilateral agreement on cooperation on, and protection of, geographical indications, which is now approaching its final phase.
The publication of the first 100 geographical indications from each side opens a two-month period for interested parties to submit comments to the respective EU and China authorities before the completion of the procedure for the protection of this first set of GIs from both sides, once the agreement enters into force.
In a joint communiqué, the European Commission and the government of the People's Republic of China expressed satisfaction about their productive cooperation and acknowledged that the agreement should result in reciprocal trade benefits. Both sides also reiterated that the protection of GIs under the agreement will positively influence rural development by fostering local values, culture and tradition, and help to preserve the traditional heritage of both sides.
The list of the first 100 geographical indications published from the EU is available here. The list of the first 100 geographical indications published from China is available here.
The MARQUES GI Team will continue to monitor further developments regarding this important agreement.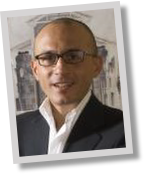 Alessandro Sciarra is a Trade Mark Attorney with Bird & Bird in Italy and Chair of the MARQUES GI Team