CLASS 46

Now in its twelfth year, Class 46 is dedicated to European trade mark law and practice. This weblog is written by a team of enthusiasts who want to spread the word and share their thoughts with others.
Who we all are...
FRIDAY, 18 DECEMBER 2020
China regulates evidence in civil IP lawsuits
Ms Wen Peng and Mr Tingxi Huo welcome new rules from the Supreme People's Court on evidence in civil IP lawsuits.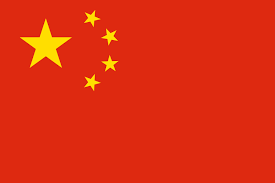 On 16 November 2020, the China Supreme People's Court (SPC) announced the Rules Concerning Evidence in Civil IP Lawsuits, a judicial interpretation which took effect as of 18 November 2020.
China has already made laws to regulate civil evidence in general through its Civil Procedure Law and the judicial interpretation as well as the IP laws, namely the Trademark Law, Copyright Law and Patent Law. However, as the relevant provisions are not accurately made for IP-related evidence, it remains effective IP enforcement remains difficult in civil cases.
Tailored Rules
The SPC, after years of research and solicitation of opinions, tailored the Rules to IP-related evidence. There are altogether 33 rules covering such issues as the principle of honesty and creditability, non-infringement affirmation, fair share of burden of proof, legitimate sources of products, patented methods, preservation of evidence, judicial appraisal, trade secret or confidential information and damage-related evidence.
The SPC stresses the principle of honesty and creditability, and requires all parties to submit evidence actively, fully, correctly and honestly. If a party refuses to submit the evidence in its possession or destroys the evidence, the court may directly accept the opposing party's claim, even if unsupported by evidence. This can better solve the hard-to-prove problem and force the evidence-holding party to cooperate.
As legalization of evidence from outside China is often troublesome and resource-consuming, the SPC allows the acceptance of evidence confirmed by other effective judgments and arbitral decisions or proved by other publications. If an opposing party recognizes the authenticity and only challenges the procedure of legalization, such evidence shall be accepted.
A welcome initiative
In general, we expect that the Rules will facilitate IP enforcement and prevent the trend of massive IP infringement in mainland China.
Ms Wen Peng and Mr Tingxi Huo are members of Chofn IP, and the latter is a member of the MARQUES China Team
Posted by: Blog Administrator @ 17.36
Tags:
SPC
,
evidence
,
China Team
,



Sharing on Social Media? Use the link below...
Perm-A-Link:
https://www.marques.org/blogs/class46?XID=BHA4951
Reader Comments: 0
Post a Comment
MARQUES does not guarantee the accuracy of the information in this blog. The views are those of the individual contributors and do not necessarily reflect those of MARQUES. Seek professional advice before action on any information included here.
The Class 46 Archive