CLASS 46

Now in its twelfth year, Class 46 is dedicated to European trade mark law and practice. This weblog is written by a team of enthusiasts who want to spread the word and share their thoughts with others.
Who we all are...
MONDAY, 13 JANUARY 2014
Portugal: Active gasoline v. active lubricants, industrial oils and greases.
Another interesting decision was published today on the Portuguese Industrial Property Bulletin (IPB no. 008/2014, 13 January).
On 27 October 2004, COMPAÑIA ESPAÑOLA DE PETROLEOS, S.A. CEPSA applied for the registration of the sign "Gasolina ActivA" to cover gasoline. TOTAL SA opposed such registration, claiming that there was a likelihood of confusion with its previously registered Community Trade Mark no. 351917 "ACTIVA", which covers 'Industrial oils and greases, lubricants'.
On 31 November 2006, INPI refused the opposition and granted the registration. Not happy with this outcome (comprehensibly, says this blogger), Total appealed the decision; Cepsa did not file any reply. However, in a November 2013 ruling, the court affirmed INPI's decision and, therefore, granted the registration.
In assessing the likelihood of confusion of the two signs, the court held that the products covered by the two trade marks were clearly similar, as both of them were meant to be used with vehicles and engines and would be acquired in the same places (gas and service stations).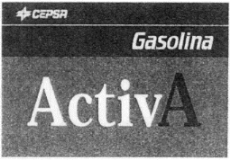 However, the court decided that there was no likelihood of confusion. In fact, despite recognizing that there was complete overlap between the sole element of the prior sign and the prevailing element of the earlier trade mark, the court held that the average consumer would be able to distinguish the signs as a result of the global impression of the Gasolina ActivA sign: "the signal is framed with various sayings, including CEPSA and gasoline, the smaller dimension, with the dark background and the first five letters of the active word highlighted and the last letter in dark. The global view is harmonious and memorable, leaving an overall impression of distinctiveness that allows ruling out the possibility of confusion with the opposite sign, either in a strict or in the broad sense".
In this blogger opinion, this is a surprising decision. But is it right?
Posted by: Pedro Malaquias @ 21.49
Tags:
Portugal
,
INPI
,
relative grounds
,



Sharing on Social Media? Use the link below...
Perm-A-Link:
https://www.marques.org/blogs/class46?XID=BHA3546
Reader Comments: 0
Post a Comment
MARQUES does not guarantee the accuracy of the information in this blog. The views are those of the individual contributors and do not necessarily reflect those of MARQUES. Seek professional advice before action on any information included here.
The Class 46 Archive