CLASS 46

Now in its twelfth year, Class 46 is dedicated to European trade mark law and practice. This weblog is written by a team of enthusiasts who want to spread the word and share their thoughts with others.
Who we all are...
THURSDAY, 24 OCTOBER 2013
OHIM's Board of Appeal on relaxing over a weak trademark
OHIM's 1st Board of Appeal (BoA) recently handed down a decision in Case R 1802/2012-1 dealing, amongst others, with the issue of how a registration for a more or less descriptive trademark, even if attained, may be of little use in the realm of enforcement.
The opponent/appellant has a CTM registration for the stylized in red "RELAX" mark below left, in connection with bed related products and services in, amongst others, classes 20, 24 and 35, hence the preference to relax.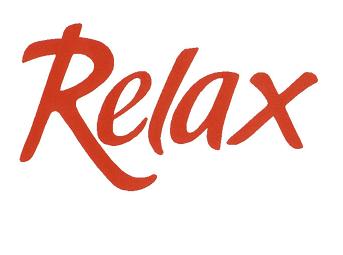 The applicant/respondent filed a CTM application for the compound mark including the grey bear device above , in connection with partly similar and partly identical goods and services in the relevant classes (20, 24 and 35).
The Opposition Division took the view that the term 'relax' is of low distinctive character and, accordingly, the device elements of the marks in conflict would be more significant for the ruling on similarity. On this basis, the opposition was rejected.
The Board of Appeal did not take a different approach, but held that the term "relax" refers to the desired qualities of the goods in question and will be perceived as descriptive and purely promotional by consumers. Thus, the burden of distinctiveness of the earlier mark would lie in its device particularities and color. The Board of Appeal agreed with the Opposition Division that the marks are different making extensive reference to the case law that descriptive elements of marks are to be accorded less significance in the overall impression created since consumers tend not to consider such elements when seeing or hearing the mark.
This BoA decision, if not anything else, is a useful reminder of the case law and basic principles in comparing compound marks incorporating descriptive elements.
Posted by: Nikos Prentoulis @ 14.26
Tags:
OHIM
,
Board of Appeal
,
BoA
,
relax
,
descriptive
,
distinctive
,
bed
,
similarity of marks
,
bear
,



Sharing on Social Media? Use the link below...
Perm-A-Link:
https://www.marques.org/blogs/class46?XID=BHA3416
Reader Comments: 0
Post a Comment
MARQUES does not guarantee the accuracy of the information in this blog. The views are those of the individual contributors and do not necessarily reflect those of MARQUES. Seek professional advice before action on any information included here.
The Class 46 Archive