CLASS 46

Now in its twelfth year, Class 46 is dedicated to European trade mark law and practice. This weblog is written by a team of enthusiasts who want to spread the word and share their thoughts with others.
Who we all are...
FRIDAY, 14 OCTOBER 2011
General Court: NAVI v NaViKey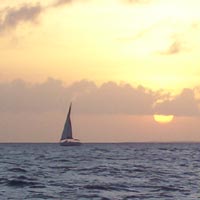 In judgment T-393/09, the General Court upheld the findings of the Board of Appeal of OHIM, holding that there was a likelihood of confusion between the earlier Community mark NAVI and the mark applied for NaViKey. First, it found that the various goods in Class 9 covered by the mark applied for and by the earlier mark are similar to the extent that there is a close connection between them and they are complementary, since the goods have the same intended purpose.
Secondly, it held that the signs in question are similar phonetically, visually since 'key' has a weak distinctive character with respect to computers and screens and, possibly, conceptually for the public which understands the meaning of those signs.
In that respect, the applicant claimed the earlier mark had a low degree of distinctiveness-which the intervener Nokia conceded- because the element 'navi' derives from 'navigation'. In the computing and telecommunications sector, that term means in certain languages of the European Union, such as French or English, to move around within a computer network ( 'naviguer dans les menus' or 'menu de navigation' and in English to 'navigation menus' or to 'navigate a menu'). That term has quite close equivalents in Spanish (navegar), in Italian (navigare) and in German (navigieren)). However, taken as a whole, the marks do not have a clear and precise meaning likely to be immediately understood by the relevant public so the conceptual comparison is irrelevant.
Posted by: Laetitia Lagarde @ 14.32
Tags:
general court
,
likelihood of confusion
,
Navi
,
Navikey
,



Sharing on Social Media? Use the link below...
Perm-A-Link:
https://www.marques.org/blogs/class46?XID=BHA2585
Reader Comments: 0
Post a Comment
MARQUES does not guarantee the accuracy of the information in this blog. The views are those of the individual contributors and do not necessarily reflect those of MARQUES. Seek professional advice before action on any information included here.
The Class 46 Archive