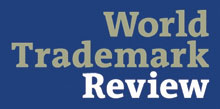 A more connected world

March 2020
This article first appeared in World Trademark Review Yearbook 2020/21, a supplement to World Trademark Review, published by Law Business Research - IP Division. To view the guide in full, please go to www.WorldTrademarkReview.com.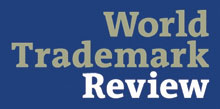 The future of a European brand owners' association in a global IP community

March 2017
This article first appeared in 'WTR Yearbook 2017/2018: A global guide for practitioners, a supplement to World Trademark Review, published by Globe Business Media Group - IP Division'. To view the guide in full, please go to http://www.worldtrademarkreview.com


10 Highlights from the MARQUES Annual Conference

September 2016
Indigenous rights, EU trade mark reforms, geographical indications, design rights and much more were discussed at the recent MARQUES Annual Conference. Here are 10 highlights.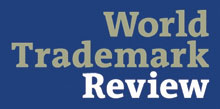 Preparing for change: the implications of the EU trademark package

March 2016
This article first appeared on the World Trademark Review website in March 2016. With the first changes due to take effect in less than three weeks, in the latest episode of the World Trademark Review podcast we talk to a range of industry experts on what counsel should be doing now to prepare for the new EU trademark regime.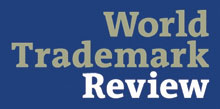 Trademark associations consider collaborative action to tackle media misreporting

March 2016
This article first appeared on the World Trademark Review website in March 2016. Sparked by a perceived decline in the standard of media reporting of trademarks, a number of industry organisations have pledged to collaborate on research and education efforts.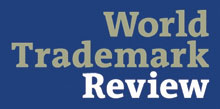 Yearbook 2016/17

September 2015
This article first appeared in World Trademark Review Yearbook 2016/2017, a supplement to World Trademark Review, published by Globe Business Media Group - IP Division'. To view the guide in full, please go to www.worldtrademarkreview.com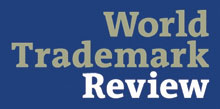 Step by step towards a solid trademark system for Europe

May 2014
Diana Versteeg, Chair of MARQUES looks at the important developments anticipated for 2014 and beyond.


The Madrid Protocol Comes of Age

May 2013
India's accession means the Madrid Protocol now covers more than two-thirds of the world's population. Is this the tipping-point for the international trade mark system, and what reforms are needed?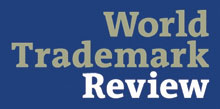 Yearbook 2012/2013

September 2012
This article first appeared in World Trademark Review Yearbook 2012/2013, a supplement to World Trademark Review magazine, published by The IP Media Group. To view the publication in full, please go to www.worldtrademarkreview.com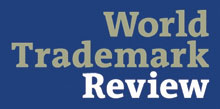 Trademark Toolkit: Lookalike packaging

April 2012
Lookalikes have become increasingly topical in recent months, with MARQUES raising the issue before the European Parliament, Hogan Lovells publishing a report on parasitic copying and research underway at the UKIPO.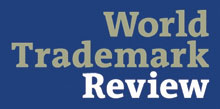 International - Top ten trademark news stories for January

February 2012
Trevor Little provides a round up of the top 10 trademark news stories for January.


EU Trademarks: Improving the system for a stronger single market

January 2012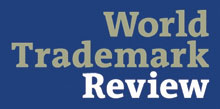 European Union - A missed opportunity to address the lookalikes problem?

January 2012
In a presentation at the European Parliament, Nunzia Varricchio, chair of MARQUES, has lamented the fact that the European Commission's review of the trademark system has not taken the opportunity to tackle inconsistencies in the treatment of lookalikes, leaving brand owners to navigate a complex maze of legislation.


OHIM Challenged on Seniority and Double Spending

June 2011
Speaking at the ECTA meeting in Stockholm, Marcus Höpperger of WIPO said: "On an administrative level, we already work very closely. But this will also be increased by the memorandum of understanding that WIPO and OHIM will sign next week, on June 17."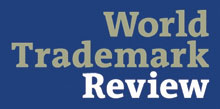 European Union - Commission consults with CTM users, aims for autumn deadline

May 2011
How do you look for something that you don't know how to detect? The question over whether the CTM register has become cluttered is now at stalemate.


EU Trade Mark Proposals on Course for October

May 2011
In a meeting with users, the European Commission has indicated it is flexible on some controversial points of the Max Planck study on trade marks in Europe and is set to make proposals in October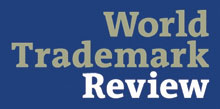 European Union - The two most controversial proposals of the EU trademark study

March 2011
As the dust settles since all 290 pages of the EU trademark study landed on Europeans' desks earlier this week, discussion of the most controversial proposals is emerging.


Trade Mark Study: Coexistence Proposal Troublesome

March 2011
Although brand associations across Europe have broadly welcomed the Max Planck Trade Mark Study, there are serious concerns over the coexistence of similar marks.


Trade Mark Study: Users List Concerns

March 2011
Fees, revenues and renewals are among the areas in the Max Planck Trade Mark Study that cause unease, according to representatives of brand owners' associations.


Trade Mark Study: Once in a Generation

March 2011
These things always seem to happen together. The same day that the Court of Justice of the EU published its opinion on a single European patent court, one of the most eagerly awaited decisions in years, the European Commission also published its Trade Mark Study.


How trade mark users helped reform the Madrid System

January 2011
The introduction of statements indicating that protection has been granted through the Madrid System marks a victory for trade mark owners. The change was agreed in September 2008, and became mandatory on January 1 2011. But it had been raised by brand owners' representatives as far back as 2005.


Meet the new president of OHIM

October 2010
António Campinos takes over as the third president of OHIM (Europe's Community trade mark and design office) today, at a crucial time in the evolution of the trade mark system in Europe.


Multi-functional: What Europe's IP offices can do for you

October 2010
National IP offices in Europe no longer simply examine patents and grant trade marks. Many are offering a range of add-on services. So what can they offer you? Emma Barraclough and Simon Crompton report.


Faster, more efficient and cheaper – 10 years at OHIM

October 2010
Antonio Campinos succeeds Wubbo de Boer as head of OHIM today and according to users he has a lot to live up to. De Boer's regime, which lasted 10 years, was marked by big growth in CTM filings, improvements in IT services, reductions in processing times and cuts in fees.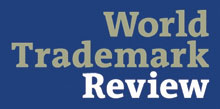 European Union - OHIM governance overhaul could prompt political punch-up

September 2010
The European Union is a rich political ecosystem for associations of trademark owners and users. At the centre: Alicante, where an elite group of supranational associations enjoy observer status on OHIM's Administrative Board (AB) and Budget Committee.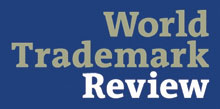 Users cannot provide a united front against European challenges

June 2010
"The books are open again," I was recently told by Alexander von Mühlendahl, co-founder of the Community trademark (CTM). He was referring to the comprehensiveness of the study into the European trademark system, adding: "It's an exciting time."


Trade mark study focuses on cluttering of register

June 2010
Members of the Max Planck Institute conducting a study into Europe's trade mark system appear concerned about the cluttering of the register, according to practitioners who attended a meeting last week.


Users make their case on EU trade mark reform

June 2010
Fifteen trade mark users' groups will have an opportunity to explain their priorites for European trade mark reform next Tuesday.


Hungary wants greater role for national IP offices

April 2010
The Hungarian government has urged EU member states to ensure that national trade mark protection is maintained as a "reasonable option" for trade mark applicants in Europe.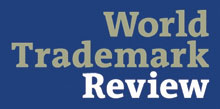 European Union - EU study grind to a halt, stranding CTM users

April 2010
Today was supposed to be the CTM owners' chance to partipate in the ongoing study in the EU trademark system. However, amid the havoc caused by the ash cloud that recently grounded all European flights, the meeting has been cancelled.


Controversy grows over Benelux decision on trade mark use

February 2010
An opposition decision by the Benelux Office for Intellectual Property (BOIP) is reverberating around Europe, after it called into question one of the principles of European trade mark law.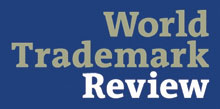 2010: Madrid to expand into Latin America?

February 2010
After years of fierce debate and political procrastination, several important jurisdictions in Latin America seem poised to accede to the Madrid Protocol in 2010. WTR investigates the efforts to push through accession, and how brand owners and local agents are adapting their practices in preparation.


EU cooperation fund starts to take shape

September 2009
At a meeting in November, EU member states will debate OHIM proposals on the establishment of a cooperation fund to be used to improve trade mark systems in Europe. James Nurton answers your questions about what the fund is and how it will work.


Users back OHIM Cooperation

August 2009
OHIM is pressing ahead with the establishment of a Cooperation Fund, after receiving broad support from national offices and users during the past month.


Trade mark users set out CTM demands

July 2009
The European Commission's forthcoming study of Europe's trade mark system should be "comprehensive and wide-ranging", representatives of users groups said in a letter last week.


CTM fee cut confirmed

March 2009
Representatives of EU member states have agreed to cut Community trade mark fees by 40% as part of a compromise solution to deal with OHIM's budget surplus.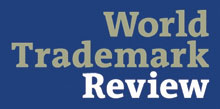 OHIM embraces mark owners in administrative shake-up

February 2009
The Office for Harmonisation in the Internal Market (OHIM) has opened up its meeting to brand owners and trademark attorneys.


OHIM welcomes TM users to board

January 2009
OHIM's Administrative Board has invitied representatives of five trade mark users organisations to become observers at its meeting.


Madrid System designated offices to issue statements of grant of protection

June 2008
The fifth session of the Working Group for the Legal Development of the Madrid System for the International Registration of Marks took place in Geneva from May 5 to May 9 2008. The working group recommended an important amendment to the Madrid System.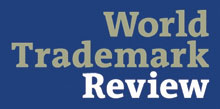 OHIM lays groundwork for fee surplus reallocation

May 2008
The Office for Harmonisation in the Internal Market (OHIM) is proposing to appoint a management team within the office of the president to decide how to spend the €50 million earmarked for the Technical Cooperation Fund.


OHIM reveals extent of cooperation

May 2008
Managing IP has published a number of letters on the subject of OHIM's fees in recent months. Such a large number of contributions to the debate must be seen as very healthy indeed. It appears that there is a clear difference of opinion on what to do with OHIM's surplus.