COEXISTENCE AGREEMENT
WEBINAR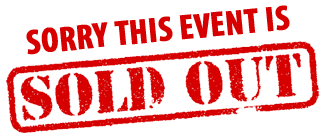 Monday, 6th December 2021
16.00 - 17.30 hrs CET - Online
DUE TO OVERWHELMING DEMAND THIS EVENT IS NOW FULL
Places for this event are now sold out, but we hope to be adding further dates shortly. If you would like to be informed when new dates become available please email info@marques.org.

MARQUES is hosting a series of online Coexistence Agreement Workshops, this workshop will take place on 6th December 2021 from 16.00-17.30 CET (for details of alternative dates and times please refer to our events page).

The webinar is aimed at young IP practitioners and will follow a workshop format. Participants will be presented with a case study involving two brands and invited to discuss how to negotiate a coexistence agreement to benefit both of them.

The webinar will be led by Claire Lehr (Vice-Chair of the MARQUES Programming Team) of Edwin Coe LLP and Nick Foot (Member of MARQUES Council) of Sandoz International GmbH. Magdalena Borucka of Taylor Wessing and Maarten Slaat of Specsavers will act as moderators during the group discussion sessions.

Participants are expected to actively engage in the workshop via their cameras and microphones and will be able to learn about and compare approaches to negotiating agreements, drawing on expertise from different sectors and jurisdictions.

The MARQUES coexistence agreement workshops are well established and popular programmes. This event will provide practical information and insights that will be very useful for young IP practitioners, whether in-house or in private practice.

Please note places are strictly limited to 20 participants in order to ensure all attendees are able to actively engage in the workshop.

Registration Fee:
MARQUES Members €100
Non-members €135


What would you like to do?