TUESDAY, 19 SEPTEMBER 2017
Designs at the Annual Conference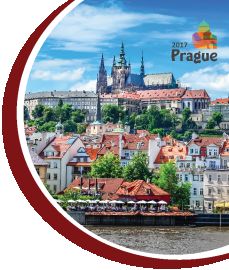 The 31st MARQUES Annual Conference is taking place in Prague this week, and there are several sessions that will be of interest to design practitioners.
On Wednesday afternoon, there is a panel on the Hague Agreement, featuring Oliver Nilgen of Meissner Bolte, Grégoire Bisson of WIPO and Michael Maier of COTY Germany.
Then on Thursday afternoon, design rights are likely to be addressed in workhop 4 "Creative work designed for business", which is co-hosted by the Unfair Competition Team and the Designs Team.
Finally, on Friday the update on CJEU cases is due to include analysis of important judgments in trade marks and related areas.
Find out more about the Annual Conference on the dedicated page, and follow the Class 46 blog for updates.