MONDAY, 9 MAY 2016
WIPO at INTA: good news for the design community too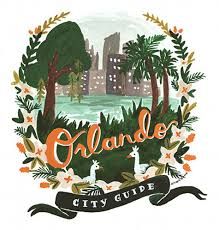 MARQUES has learned that its very good friends at the World Intellectual Property Organization (WIPO) will be setting up their stall at this year's Annual Meeting of the International Trademark Association (INTA). This event takes place from 21-25 May 2016 at the Orange County Convention Center, Orlando, Florida.
Through the columns of this weblog WIPO invites you to take this opportunity to find out more about Madrid and Hague System developments at its featured event, the Madrid System Users' Meeting; to engage directly with WIPO experts and special guests at our booth; and to take part in discussions at Table Topic Sessions chaired by WIPO.
It will not have escaped the attention of readers that (i) WIPO has a sizeable commitment to international design registration via the Hague System and that (ii) a very large number of the trade mark folk who attend the INTA Annual Meetings also have design law interests. Do take this ideal chance to catch the WIPO folk while they are available and pump them for all the information and answers you need for your design protection issues!