TUESDAY, 11 DECEMBER 2012
Industrial Design on the Spot
"Industrial Design on the Spot in WIPO Committee This Week" is the latest piece by Intellectual Property Watch's Catherine Saez to touch on the World Intellectual Property Office's efforts to make progress towards a new treaty on the protection of industrial designs. This article is sparked off by the gathering in Geneva this week of a whole herd of delegates -- officially the Standing Committee on the Law of Trademarks, Industrial Designs and Geographical Indications -- for a focused session on the subject.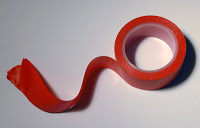 As Catherine explains, the intended treaty is meant to simplify and reduce administrative procedures for applicants, whether they are residents or non-residents, by providing harmonised rules. In this blogger's opinion, the rules in place in some countries for deciding what can be protected and what has been infringed are more complex and arbitrary than any quantity of bureaucratic red tape -- but Geneva this week is neither the time nor the place to resolve those issues.

Do take the time to read Catherine's piece (which is bound to be followed up by further posts, if there's anything worth reporting) if you want to get the flavour of the 28th session of the Standing Committee, and/or if you are really excited by the truly unromantic bits of design law.