MONDAY, 24 SEPTEMBER 2012
WIPO Design Treaty: not just yet ...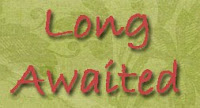 If you are one of those people who likes to keep an eye on what's happening in the future, you'll probably already have spotted "Decision on WIPO Design Treaty Left To General Assembly; Internet Issue Dropped", a 21 September 2012 post by Catherine Saez for Intellectual Property Watch, here. In her note, Catherine summarises the result of the 27th session of the World Intellectual Property Organization's Standing Committee on the Law of Trademarks, Industrial Designs and Geographical Indications (SCT), which took place from 18-21 September. In short,

World Intellectual Property Organization delegates ... were unable agree to recommend to the upcoming WIPO General Assembly to convene a high-level treaty negotiation on industrial designs. Work on draft treaty articles demonstrated good spirit, according to the committee chair, but experts could not agree on the timeframe.
At the beginning of the week hopes were high for some countries that the SCT would forward a recommendation to the WIPO General Assembly at the beginning of October to convene a diplomatic conference to agree on a treaty on industrial designs. However, following a week of discussions, delegates were not able to decide on a recommendation. You can read the summary of the meeting by SCT chair Imre Gonda here.