FRIDAY, 28 SEPTEMBER 2012
Innovative Design Protection Act: further progress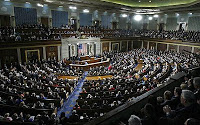 Thanks to Perry J. Saidman (Principal, SAIDMAN DesignLaw Group), the Class 99 blog can tell you some exciting news from the United States: the Senate Judiciary Committee has now approved S. 3523, the Innovative Design Protection Act of 2012, which would extend copyright-like protection to fashion designs. Four Senators recorded "no" votes: Lee, Kyl, Cornyn and Coburn.

The companion bill in the U.S. House of Representatives is H.R. 2511. IPO committees are said to be studying the bills.