WEDNESDAY, 9 MAY 2012
Design survey: not a minute to lose!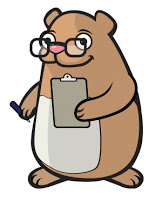 For several years now, the World Intellectual Property Office (WIPO) Standing Committee on Trade Marks, Industrial Designs and Geographical Indications has been discussing proposals for harmonisation of design filing procedures around the world -- like the Singapore Treaty for trade marks, but for designs.

To assist in that process, WIPO is conducting a survey of users of design filing, which can be found here.

The survey can be completed in around 15 minutes, and will provide useful information for member states as they take forward their work to make design filing simpler and less expensive around the world. Readers are encouraged to complete the short survey by 11 May 2012.


Given the fact that 11 May is nearly upon us, Class 99 urges readers to drop whatever they're doing and complete it now!