FRIDAY, 16 MARCH 2012
A WIPO Design Treaty: how far into the future?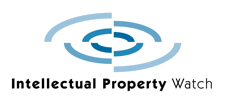 If you are a subscriber to the excellent Geneva-based Intellectual Property Watch, you will probably have spotted a fresh piece by Maricel Estavillo, "WIPO Design Treaty Proposal Still On Horizon; Key Points Bared". Non-subscribers just get the hors d'oeuvres, which reads as follows:

"Members of the World Intellectual Property Organization (WIPO) are working to stage a diplomatic conference on the adoption of a new industrial design treaty at the earliest opportunity. The treaty, at the minimum, could harmonise certain aspects in design law, an area in intellectual property marked by stark differences in national procedures".
In the European Union, harmonisation of even a relatively small number of countries' laws has produced a confusing complexity -- and anyone familiar with the TRIPS Agreement will be aware of how far short its design law requirements fall of the degree of subsantive harmonisation demanded for patents, copyrights and trade marks. Bearing this in mind, and given the relatively slow velocity with which many WIPO-led projects secure consensus, are passed and then receive sufficient ratifications and accessions to bring them into force, this blogger wonders how many readers of Class 99 will still be below pensionable age by the time the effects of the proposed Design Treaty are felt by their clients.