THURSDAY, 16 JUNE 2011
Rwanda opts for Hague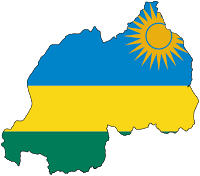 Making up for lost time after its years of tragedy, the small but ambitious East African state of Rwanda is to join Hague. By Hague Notification No. 109 WIPO informs Class 99 that the Government of the Republic of Rwanda deposited, on May 31, 2011, of its instrument of accession to the Geneva Act of the Hague Agreement Concerning the International Registration of Industrial Designs. The Geneva Act will enter into force, in respect of the Republic of Rwanda, on August 31, 2011.