MONDAY, 4 APRIL 2011
P&G top the Hague applicants' list for 2010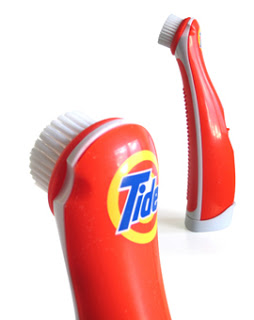 P&G: good design can turn
ordinary household items into
objects of desire

Only a little while after posting positive news about the surge of international trade mark applications under the Madrid System, WIPO is trumpeting a similar surge in international design registrations too. According to this morning's media release,

"International design activity saw strong growth in 2010 with WIPO receiving 2,382 applications under the 57-member Hague Agreement Concerning the International Registration of Industrial Designs, or a 32.6% increase over the previous year. The number of registered designs that were filed by applicants from the following countries increased significantly in 2010 compared to 2009: Germany (+31%), Switzerland (+42%), Turkey (+108%), Austria (+48%), Spain (541%), and Luxembourg (+271%). Similarly, international design registrations grew by 31.8% with a total 2,216 registrations in 2010".
Who were the biggest users of the system last year? Procter & Gamble (USA) with 127 design applications. Other big filers were Koninklijke Philips Electronics N.V. (The Netherlands), Vestel Beyaz Esya (Turkey), Volkswagen Aktiengesellschaft (Germany), Gillette Company (USA), Daimler AG (Germany), Pi-Design AG (Switzerland), Swatch AG (Switzerland), Braun GmbH (Germany) and Société des Produits Nestlé (Switzerland).

There's plenty more data for stats freaks here.