THURSDAY, 23 DECEMBER 2010
London Act fading fast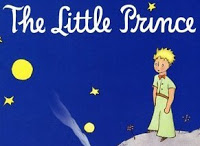 If you come from a little principality,
does that make you a little prince?

Just when you thought things couldn't get any worse for the London Act of the Hague Agreement Concerning the International Registration of Industrial Designs (see earlier posts here and here), it seems that even the tiny little Principality of Liechtenstein has given it the shove (see Hague Notification No. 104) by agreeing to accept the notice of its termination.

The disappointment from Liechtenstein was however nothing to the pain and humiliation heaped upon that once-cherished Act by the Dutch. Under Hague Notification No. 105 it was announced that the Kingdom of the Netherlands had deposited instruments of denunciation and of acceptance of termination with regard to Aruba, Curaçao, Sint Maarten, Bonaire, Sint Eustatius and Saba.

This blogger suspects that, by way of retaliation, many Londoners -- even assuming that they can find a way into a convenient air terminal and persuade a friendly airline to fly from it -- will be giving Sint Eustatius and Saba the cold shoulder this Winterval ...