WEDNESDAY, 10 OCTOBER 2018
Netherlands ratifies Geneva Act of The Hague Agreement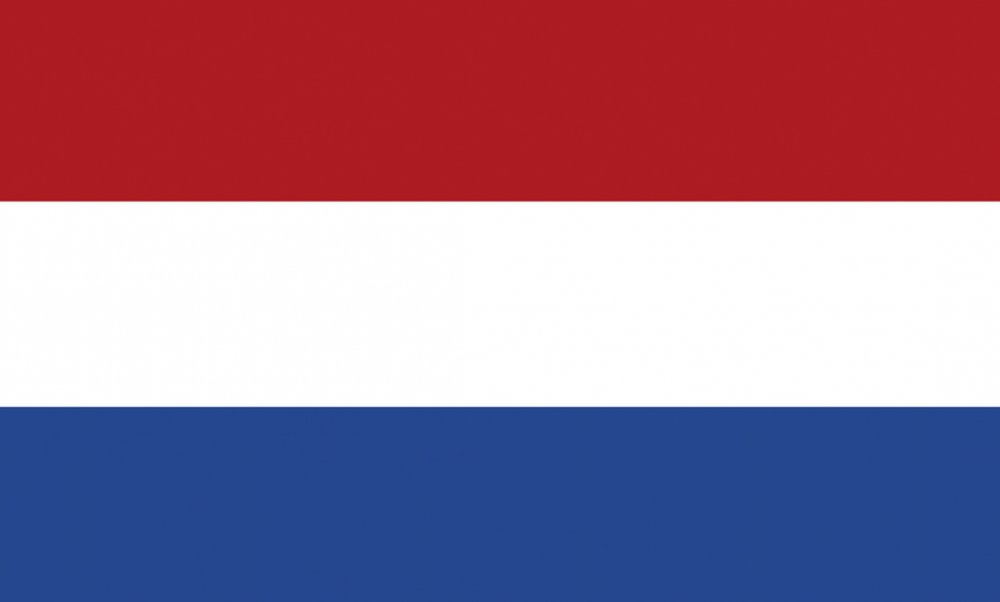 WIPO has published The Hague Notification No. 135 titled "Hague Agreement Concerning the International Registration of Industrial Designs – Geneva Act of the Hague Agreement Concerning the International Registration of Industrial Designs – Ratification by the Kingdom of the Netherlands". It states:
The Director General of the World Intellectual Property Organization (WIPO) presents his compliments to the Minister for Foreign Affairs and has the honor to notify the deposit by the Government of the Kingdom of the Netherlands (for the European part of the Netherlands), on September 18, 2018, of its instrument of ratification of the Geneva Act of the Hague Agreement Concerning the International Registration of Industrial Designs, adopted at Geneva on July 2, 1999 (the "Geneva Act").
The said instrument was accompanied by a declaration under Article 19, according to which:
"The Benelux Office for Intellectual Property has been designated as the common office for the three Benelux countries. The territories of the three countries to which the Benelux Convention on Intellectual Property (trademarks and designs) applies are, as a whole, considered to be one single Contracting Party for the purposes of Articles 1, 3 to 18 and 31 of the Geneva Act".
It is recalled that the Kingdom of Belgium deposited, on June 7, 2013, its instrument of ratification of the Geneva Act (see The Hague Notification No. 116), and the Grand Duchy of Luxembourg deposited its instrument of accession to the said Act, on September 3, 2013 (see The Hague Notification No. 118).
The Geneva Act will therefore enter into force, with respect to the Kingdom of Belgium, the Grand Duchy of Luxembourg and the Kingdom of the Netherlands, on December 18, 2018.

0 Comments

Post a comment
MONDAY, 8 OCTOBER 2018
DesignEuropa Awards finalists named


The eight finalists for this year's DesignEuropa awards have been announced, along with the winner of the Lifetime Achievement Award. The winners in the industry and small/emerging companies categories will be revealed at a ceremony in Warsaw on 27 November.

The finalists are: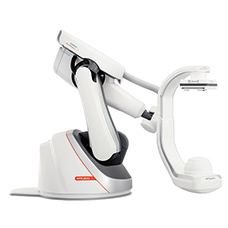 Industry category:
ARTIS pheno robotic C-arm angiography system (RCD owner and manufacturer: Siemens Healthcare GmbH; designer: Nadja Roth (in-house design) and Tobias Reese (at-design GbR).
Docks modular outdoor furniture (RCD owner and manufacturer: Gandía Blasco S.A.; designer: Romero Vallejo).
Intercom smart video doorbell (RCD owner and manufacturer: Fibar Group, S.A.; designer: Maciej Fiedler).
Origami folding radiator (RCD owner and manufacturer: Tubes Radiatori SrL; designer: Alberto Meda).
Small and emerging companies category: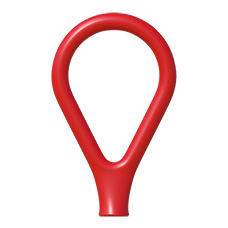 Air.Go.2.0 automatic bag drop solution for airports (RCD owner: Marcus P Holding, manufacturer: Marcus Pederson ApS; designer: Sara Clement).
Braster in-home breast examination system (RCD owner and manufacturer: Braster S.A.; designers: Arif Veendijk, Grzegorz Ciupiński, Jakub Oller, Jeroen de Graaf, Michał Biernat, Reiner Halbertsma, Rogier Braak, Sander Patje).
Loclock bicycle parking system (RCD owner and manufacturer: Durbanis SLU; designer: Alex Fernández Camps).
Nico Less chair (RCD owner and manufacturer: DONAR d.o.o.; designer: Primož Jeza).
Read more about all the finalists on EUIPO's website here.
This year's Lifetime Achievement Award winner is Hartmut Esslinger, known for his collaboration with Steve Jobs and Apple, in particular his creation of the "Snow White" design language for Apple in the 1980s. His design studio, frog design, was founded in 1969 and is now present in 11 countries. After retiring from frog in 2006, he dedicated his time to teaching, most recently at the University of Shanghai in China. Read more about him on EUIPO's website here.
The DesignEuropa Awards are organised by EUIPO in collaboration with the Polish Patent Office. The winners are selected by an independent jury, chaired this year by Luisa Bocchietto.
The winners and finalists of the 2016 DesignEuropa Awards can be seen here.

0 Comments

Post a comment
WEDNESDAY, 19 SEPTEMBER 2018
Design as emotion - opening panel of the Annual Conference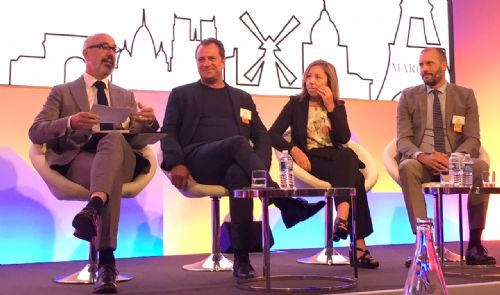 It is often said that "form follows the function" but the keynote speaker at this year's MARQUES Conference, Aurel Aebi of Atelier Oï, offered a new idea: "Form follows the emotion." Using some beautiful examples of designs for companies such as Louis Vuitton, Pringle and Rimowa, he focused on values such as sustainability and creativity. "We like to design moments (not products)," he said.
The next speaker in the opening session, "Mark Your Design", Laurence Morel-Chevillet of BVLGARI, echoed these views, saying: "Design is emotion." She discussed how Bulgari created a Brand Bible which encompasses its company values.
Laurence said Bulgari typically files international design registrations through the Hague Agreement: "We begin with an international registration covering the minimum countries possible and then take the six months to decide where to extend. We tend to protect everything by drawings as it tends to give larger protection." The biggest challenge it has is enforcement against similar designs.
The company also files 3D trade marks where possible. "We still have difficulties in some countries. But we have already enforced our rights based on this trade marks," said Laurence. It has recently applied for a trade dress registration at the USPTO for the design of its shop on Fifth Avenue, New York.
In the third presentation, Jesse Hofhuis of Hofhuis Alkema Groen discussed "design-integrated source identifiers", which he defined as "a common denominator integrated into the design of different products form one source". These include the Louboutin red sole and the Burberry pattern, which Jesse described as "increasingly popular and iconic".
A design-integrated source identifier is not primarily a design effort and may not reach the threshold for protection under copyright law, but functions like a traditional mark. The value is in the goodwill rather than the design – so they should be protected as trade marks, said Jesse.
But there are three hurdles such design-integrated source identifiers have to meet: first they must be a sign (see the Dyson judgment C-321/03); second, they must have distinctive character (Henkel judgment, C-218/01 and X Technology Swiss, T-547/08); third, they must not fall under the "shape or another characteristic" exclusion in Article 4(1)(e) of the Trade Mark Directive. On this third point, Jesse discussed the US functionality doctrine and the "bumpy road" of the shape exclusion in EU trade mark law and the term "substantial value to the goods". He referred to several CJEU cases including:
Philips (C-299/99)
Hauck (C-205/13)
Benetton C-371/06
"We don't really know when a design element is of 'substantial value' to the goods. We don't know what 'another characteristic' is." Also, does the exclusion apply to the design of an entire product, or also to signs applied to many different products Is it applicable to signs unprotectable under copyright and design law? Is it applicable only to primarily design efforts, or also to source identifiers?
regarding the retrospective effect of the new Directive on existing marks. And, while the exclusion already applies to EU marks, it does not apply to national marks until the Directive is implemented, and the deadline is January next year.
Jesse said it was hoped that the recent judgment in Louboutin (C-163/16) would address all these questions, but the opinion was very short and did not resolve many issues. However, a question has been referred in C-21/18 Textilis
This session was moderated by Robert Stutz of Beutler Künzi Stutz. The MARQUES Annual Conference takes place this week, and there will be more reports on the Class 46 and Class 99 blogs between now and Friday.

0 Comments

Post a comment
FRIDAY, 14 SEPTEMBER 2018
European Parliament approves revised Copyright Directive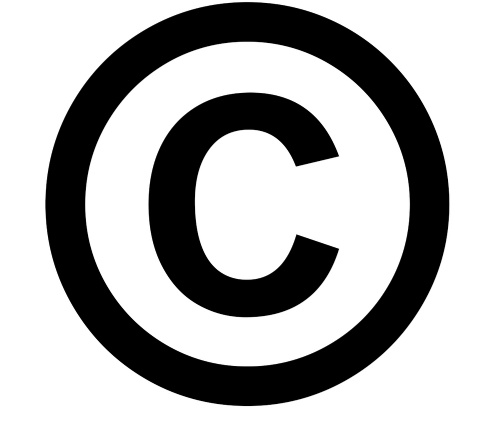 Class 99 readers may be interested in the latest developments relating to the proposed EU Directive on Copyright in the Digital Single Market:
On 12 September, the European Parliament backed a revised version of new copyright rules by 438 votes to 226, with 39 abstentions. Parliament will now hold negotiations with the Council, with the aim of approving a final text – probably early next year.
The revised text of the Directive, as passed, is available here.
The Directive had been rejected by Parliament in July 2018. Following that rejection, MEPs proposed changes to the controversial Articles 11 and 13.
Article 11 concerns remuneration for publishers of press publications when their content is used by ISPs. Under the revised proposals, small and micro platforms will be excluded from the scope of the Directive, and hyperlinks accompanied by individual words are also excluded. In addition, member states are to ensure that authors receive "an appropriate share" of the revenue received by publishers.
Article 13 concerns the responsibility of online service providers to ensure that unauthorised copyright-protected works or other subject matter are not available on their services. Service providers must put in place effective and expeditious complaints and redress mechanisms.
A number of other changes were also made to the text.
The MARQUES Copyright Team published a Review of the EU Copyright Legislative Package in November last year. The Team will provide further analysis in due course.
More information is also available the European Parliament, MEP Julia Reda and the news website The Verge, among other sources.

0 Comments

Post a comment
WEDNESDAY, 29 AUGUST 2018
Would you like to join the Class 99 blogging team?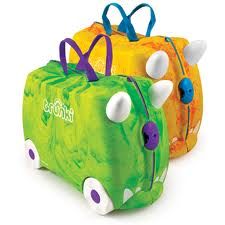 Could you write about design cases such as Trunki?
Are you passionate about design rights? Do you have useful insights to offer on case law, legislative changes and other developments? Do you like to debate topical IP issues with like-minded colleagues?
If so, you might like to join the Class 99 blogging team. Our bloggers post updates on national, EU and international matters that are relevant to design law, and we are looking to expand the team.
The Class 99 blog is available on the MARQUES website and is also distributed by email to nearly 3,500 readers. It is an invaluable resource on design law for many practitioners around the world.
If you would like to find out more about becoming either a regular or guest blogger, please contact the blog administrator James Nurton by email or speak to him at the Annual Conference in Paris. You can also find out more about blogging at the MARQUES information desk at the Annual Conference.
No previous experience of blogging or web posting is necessary to become a blogger and assistance can be provided with aspects such as adding pictures, editing and hyperlinking. The most important qualifications are enthusiasm, curiosity and fair-mindedness!

0 Comments

Post a comment
MONDAY, 13 AUGUST 2018
New Israeli Design Law comes into force


Sa'ar Alon, Partner and head of the Designs Department at MARQUES member Reinhold Cohn & Partners, has contacted Class 99 with the news that Israel's new Design Law came into force on 7 August.

This law replaces the old Designs Ordinance of 1924. It extends design protection from 18 years to 25 years and introduces an absolute novelty requirement. The new Law also regulates unregistered designs.

The Law provides for statutory damages of up to ILS100,000 ($27,000) for each act of infringement and establishes a criminal offence for intentional copying of a registered design without authorisation.

Sa'ar has provided a full analysis of the new Law on his firm's website. A list of Israeli IP laws and regulations is available on WIPO Lex here.

0 Comments

Post a comment
FRIDAY, 3 AUGUST 2018
Two more offices join DesignView


EUIPO has announced that the following two offices have made their design data available to the DesignView search tool with effect from 30 July:
The National Directorate of Industrial Property under the Ministry of Industry, Energy and Mining of Uruguay (DNPI); and
The General Directorate of Intellectual Property of Honduras (DIGEPIH).
DesignView now includes data from 67 IP offices. Since going live in November 2012, it has served more than 3.9 million searches from 163 countries.
These implementations are a result of the IP Key Latin America programme.

0 Comments

Post a comment