MONDAY, 5 MARCH 2018
EUIPO webinars during March 2018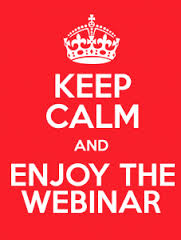 The EUIPO Academy is presenting the following webinars this month. All webinars are held on Tuesdays and start at 10am CET:
6 March: Use of a trade mark in a form different than the registration – recent case law and principles (Speaker: Luca Rampini – ICLAD; Level: Advanced)
6 March: SMEs, defend your rights (Blanca Arteche and Bente Waldstrom – Observatory; Intermediate)
13 March: Colour combinations: getting back to WYSIWYG (Roland Mallinson – Taylor Wessing and

MARQUES

; Advanced)
13 March: Decisions of the Trimester of the EUIPO Boards of Appeal (Christoph Bartos – Boards of Appeal; Advanced)
20 March: Calculation of Proof of Use periods before and after the Legislative Reform (José Antonio Garrido – Operations Department; Intermediate)
20 March: Limitations, withdrawals and Proof of Use requests (Claudia Schlie – Operations Department; Intermediate)
27 March: Decisions of the Trimester of the GC and the CJEU (Martin Fischer – ICLAD; Advanced)
27 March: E-filing of Inspections and Legalisations (Daniele Pietro Messa and Alexandra Levald – Customer Services Department; Intermediate)
All the webinars are free to access and can be viewed live or recorded. Find out more and sign up here.