TUESDAY, 23 JANUARY 2018
London Taxi webinar at EUIPO


As many readers will know, Tuesday is webinar day at EUIPO!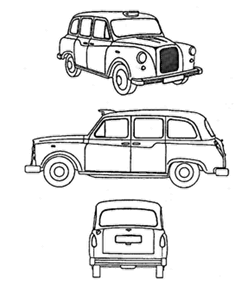 Today's webinar (10am Alicante time) is titled "Registering as a trade mark the shape of a car: The London Taxi Corporation v Frazer-Nash" and is presented by Rosie Burbridge of Fox Williams LLP. It is identified as "Advanced" level.
The London Taxi case was decided by the England and Wales Court of Appeal last year and was summarised on the Class 46 blog in November.
Next Tuesday's webinar, at the same time, is "The protection of minority languages at the European level" and is presented by Prof. Dr. María Acracia Núñez Martínez of UNED, Madrid.
The one on 6 February is "Recent case law on designs" presented by Arnaud Folliard of ICLAD.
Each webinar is scheduled to last for an hour. Find out more about them and sign up for free here.