MONDAY, 16 JUNE 2008
WIPO: Iceland designations - new fees from 19 July 2008


In its Information Notice No. 11/2008 of 11 June 2008, WIPO announces a change in the amounts of individual fees when Iceland is designated in an international trade mark application. This change will take effect on 19 July 2008.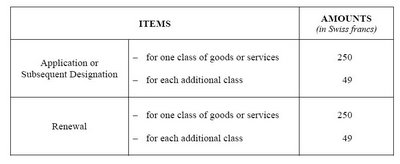 The fee for Iceland designations was last changed on 1 March 2008 (see Class 46 post here)