MONDAY, 2 OCTOBER 2017
September issue of HouseMARQUES now available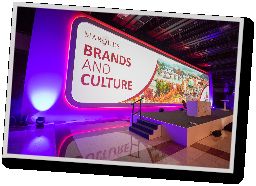 The September 2017 issue of the MARQUES newsletter, HouseMARQUES, is now available on the website here.
This issue includes highlights from the 31st Annual Conference in Prague, an update on the EUTM reforms coming into effect on 1st October, a report from the China Trademark festival and much more.
More details about the Annual Conference - including photos, video and presentations - will be available soon.
MARQUES members are notified whenever a new edition of HouseMARQUES is published. Find out more about membership here.
Also recently published, and likely to be of interest to readers, are:
EUIPO's newsletter Alicante News, including an article on the second phase of the legislative reform
The October edition of WIPO Magazine, featuring an article by WIPO Director General Francis Gurry