MONDAY, 12 DECEMBER 2016
As Christmas draws near, EUIPO issues a warning on infringements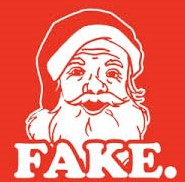 EUR 83 billion and 790,000 jobs are lost every year across the EU due to counterfeiting and piracy. That's the headline of a press release from the European Union Intellectual Property Office (EUIPO) which reports on the latest research results from the European Observatory on Infringements of.Intellectual Property Rights. In short,
7.4 % of sales in nine sectors are lost due to the presence of fakes in the market;
Clothes, toys, sports goods, jewellery, handbags and music are among the sectors worst affected;
Government revenue lost as a result of counterfeiting and piracy is estimated at EUR 14.3 billion.
Over EUR 48 billion (that's 7.4 % of all sales) is lost every year in nine sectors, due to the presence of fake goods in the marketplace. Every year, an additional EUR 35 billion is also lost across the EU economy due to the indirect effects of counterfeiting and piracy in these sectors, as manufacturers b9iuy fewer goods and services from suppliers, causing knock-on effects in other areas. The nine affected sectors are cosmetics and personal care; clothing, footwear and accessories; sports goods; toys and games; jewellery and watches; handbags; recorded music; spirits and wine; and pharmaceuticals.
Those lost sales translate into close to 500,000 jobs directly lost -- or not created -- across these sectors in the EU, as legitimate manufacturers and in some case distributors of corresponding products employ fewer people than they would have done in the absence of counterfeiting and piracy. When the knock-on effect of counterfeits on other sectors is taken into account, an additional 290,000 jobs are lost elsewhere in the EU economy.
The studies leading to these conclusions were carried out between March 2015 and September 2016 by the EUIPO, to build up a fuller picture of the economic cost of counterfeiting and piracy in the EU. The study series also tracks the effect of fakes on public finances. In total, the yearly loss of government revenue arising from counterfeiting and piracy in these nine sectors is estimated at EUR 14.3 billion, in terms of lost income tax, VAT and excise duties.
The Executive Director of the EUIPO, António Campinos said:
We hope that the results of our study series will help consumers make more informed choices. This is all the more important at this time of the year, when consumers and citizens are doing their Christmas shopping and choosing gifts for their dear ones. Through our reporting and analysis, we can see the economic effects that counterfeiting and piracy have on sales and jobs. The situation varies from Member State to Member State, but the overall picture from our study series is very clear — counterfeiting and piracy have a negative effect on the EU economy and on job creation.
The study series will continue throughout 2017, with reports on the economic effects of counterfeiting and piracy in the smartphone and pesticide sectors, as well as in other economic sectors thought to be vulnerable to intellectual property rights infringements.