THURSDAY, 22 SEPTEMBER 2016
2016 MARQUES annual event in Villaitana Alicante - WIPO update


During Wednesday afternoon session, Michael Leonard chaired the session on Replacement, Dependency (Central Attack) Transformation and other news from WIPO, which focussed on issues related to the Madrid Protocol / Agreement. Debbie Roenning, Director of the Legal Division, Madrid Registry at WIPO gave a very clear and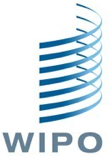 helpful summary of the coverage of the Madrid Protocol / Agreement, which now has 97 members and can cover 113 countries, and of potential new accessions to the treaty. Debbie also mentioned the projects WIPO is working on, and explained that consensus would be needed to achieve improvements to the International Registration system in the short, medium and long term. These include the final stages to implement and gain awareness of replacement, to streamline the transformation process and to look at a possible reduction in the dependency term of IRs. William Lobelson then focussed on some specific issues in relation to the Madrid system that the MARQUES International Trade Mark Law and Practice team has identified as areas where the interests of brand owners could be improved, particularly replacement and dependency. The session wrapped up with a number of questions from the audience, including questions about the classification of goods and services and whether WIPO would consider the 65,000 terms in the EU harmonised database as acceptable before the International Bureau.