SUNDAY, 4 OCTOBER 2015
WIPO roves to Spain: here come three special seminars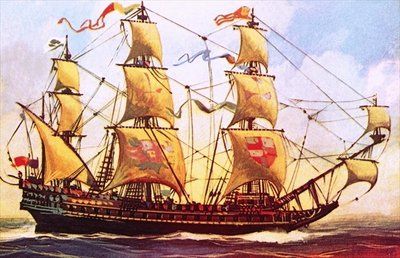 Don't be all at sea! Come to a Roving Seminar and sail away with gems of IP information
We have recently heard from our goods friends at the World Intellectual Property Organization (WIPO) that the next batch of Roving Seminars on WIPO services will soon be taking place. This time round, the WIPO team is heading to Valencia, Barcelona, and Zaragoza on 20, 21 and 22 October respectively.

In accordance with WIPO's time-honoured practice, there is no charge for registering or attending; indeed, even the coffee and lunch are absolutely free. to facilitate opportunities for networking -- which are also free.
In putting on this instructive and enjoyable event WIPO will be aided and abetted by the Spanish Patent and Trade Mark Office (OEPM), as well as the Spanish Group of the International Association for the Protection of Intellectual Property (AIPPI) and local business representatives.
This event will be in Spanish only, but you can practise other languages on the multilingual WIPO presenters during the networking breaks.

Details of the seminar's programme and registration can be found on the WIPO website here, so the best advice we can give you is:
Don't hesitate
Registrate!