WEDNESDAY, 6 MAY 2015
The Joy of June: WIPO roves to Finland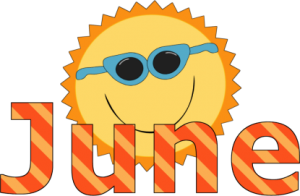 After a recent excursion to that exotic and far-off place we Europeans like to call "The Rest of the World", the World Intellectual Property Organization (WIPO) Roving Seminars are returning to our beloved Europe. Our roving friends will be flying in to Finland in time to deliver their message about WIPO's services and initiatives on Monday, 8 June 2015.
As is customary, additional information can be found on WIPO website. It's a big website with a vast quantity of data on it, but if you click this little bit just here you should be able to locate it.
Despite their many and varied talents, even WIPO can't do everything themselves, which is where a bit of local assistance comes in handy. That assistance is provided by the Finnish Patent and Registration Office, from whose website you can extract information concerning registration, the address of the venue and, since this is the Roving Seminar's unique selling point, the programme itself. Click here for all of this.
Here's a warning if you are (i) a slow reader, (ii) a slow writer, (iii) a person who is easily distracted or (iv) someone who likes to get up from their workdesk and make themself a fresh, strong cup of coffee -- the registration form will time out after 20 minutes if you don't give it your complete and undivided attention ...
Happily for all, the event is free to attend. Do take this opportunity to sample it, since it requires three ingredients if it is to succeed: input from WIPO, local knowledge from the Finnish Office -- and you!