TUESDAY, 27 MAY 2014
WIPO Roving Seminars: there's more to come!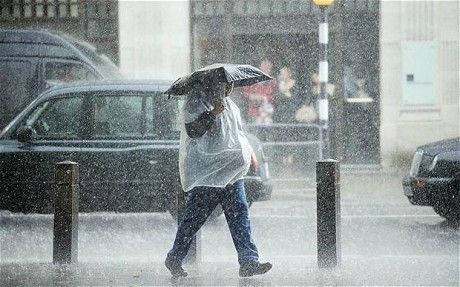 This blogger had the privilege today of meeting Victor Vazquez Lopez, Head of WIPO's Section for Coordination of Developed Countries [Didn't you know this existed? Nor did I, till very recently], in the organisation's Department for Transition and Developed Countries. Victor, who is spear-heading WIPO's Roving Seminar events, was in London to do some groundwork ahead of a series of proposed Roving Seminars in England and Scotland this autumn; this visit gave him a perfect opportunity to sample London's famous summer rain.
The Roving Seminars are an initiative which enables WIPO to partner with national IP offices (and regional ones, as has recently been the case with the Benelux Office) in reaching out to not just IP practitioners and the usual stake-holders but to SMEs and other entities that may not yet have appreciated how WIPO and national offices can serve them. Each country has its own interests, its own needs and its own anxieties, and the Roving Seminars give WIPO a chance to do some listening too.
MARQUES, along with a number of other organisations of practitioners and brand owners, has been pleased to support the Roving Seminars. You can be sure to read plenty more about them in time to come!
If you want to know more about the Roving Seminar programme, why not email Victor here?