WEDNESDAY, 4 SEPTEMBER 2013
Monte Carlo: MARQUES welcomes WIPO too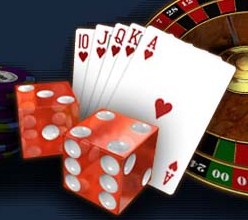 MARQUES won't just be welcoming OHIM to its annual Conference in Monte Carlo later this month. Europe's most enthusiastic trade mark organisation is delighted to be rolling out the red carpet to WIPO too. As part of the Wednesday programme, Debbie Roenning (Director, Legal Division, Madrid Registry, Brands and Designs Sector) reports on the status of the Madrid System for the International Registration of Marks, giving updates on recent and expected accessions as well as news of specific Contracting Parties. We'll hear fresh news of who is using the Madrid system, plus current developments and future challenges. New services and tools offered by the International Bureau will be explained -- and we'll learn about the topics on the table for discussion at the upcoming Working Group on the Legal Development of the Madrid System.

But that's not all. If you find your way to the Exhibition Area in the Fairmont Hotel Convention Center, why, WIPO's there too! The Organization's Information Desk will update you on the latest developments in its services and programmes affecting trade mark and design owners, with a focus on the three International Registration Systems: Madrid, The Hague and Lisbon.

Finally, if you prefer something a little more intimate, you can register here for a one-to-one meeting with a WIPO expert, for a 15-minute discussion of Madrid and Hague systems highlights.