TUESDAY, 31 JANUARY 2012
OHIM Boards of Appeal: Examiner caught in the net


In November 2009 the company Deutsche See filed the following CTM for goods and services in classes 6, 16, 20, 29 and 43 all linked to the catering fish based products.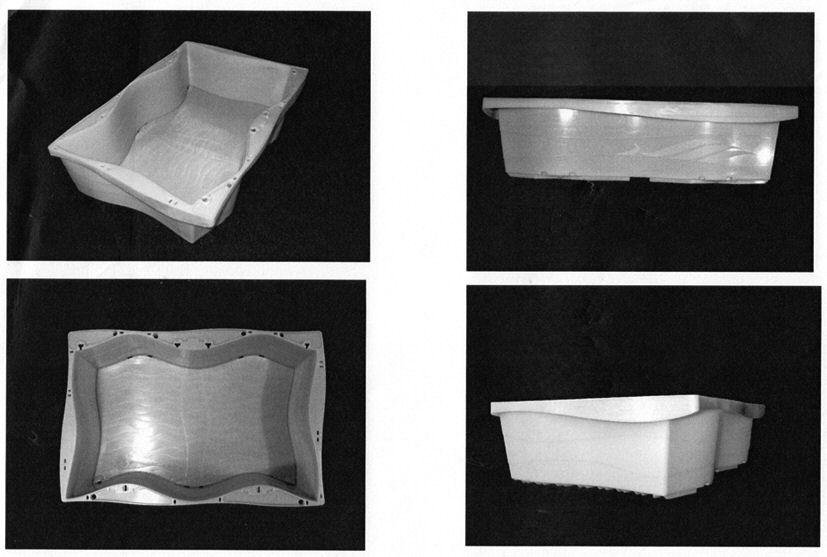 The Examiner refused the trademark for the majority of the goods and services, judging that it did not comply with Article 7 (1) (b) CRMR: the shape was devoid of any distinctive character and could not be sufficiently distinguished from other shapes commonly used for the goods and services covered by the application. The relevant public would only see the mark for what it was, namely a three dimensional box adapt to contain food to be kept in the fridge.
In the opinion of the applicant the wavelike design of the box was original and clearly distinguished the container from the common box for transporting food.
Moreover, in the image of the mark seen in high resolution, a fish-like logo could be seen on the right side of the crate: crates with an "organic design" are not customary in the field.
Deutsche See appealed the decision and obtained the registration of the trademark for all the goods and services.
Last December, in the case R 892/2011-2, the Board judged that the wavelike structure of the box may be not sufficiently distinctive.
However, very interestingly, the Board gave importance to the fish-like logo on the side of the box.
Due to the limited size and resolution of the image of the trademark electronically filed with the Office, this logo was not very evident, still visible.
Most importantly, in the normal size of the box the logo appears clearly to the observer.
Being a non realistic depiction of a fish, but a fanciful design that originally combines the image of a fish and the image of sea waves, the logo gives sufficient distinctiveness to the sign in respect to all the goods and services for which the trademark had been applied.
In the judgment of the Board, a distinctive figure can cure the lack of distinctiveness of the three dimensional mark in which it is embedded, enabling the mark as a whole (three dimensional object and logo) to indicate the goods or services at issue.