TUESDAY, 11 MARCH 2008
WIPO: straight about vodka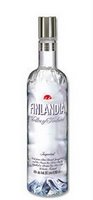 The WIPO arbitration panel ordered that the domain name "finlandia-vodka.com" has to be transferred to Finlandia Vodka Worldwide Ltd. In his short opinion Gunnar Karnell, acting as sole panelist, ruled that:

"... the domain name is confusingly similar to the Complainant's registered trademark FINLANDIA (...) the Respondent has no rights or legitimate interests to the disputed domain name"
and that Finn Picard has registered and used the domain name in bad faith by:

"... intentionally diverting Internet users, wanting to be connected to the Complainant, to unrelated websites exposing among other matter vodka sold by competitors to the Complainant".


Finlandia Vodka Worldwide Ltd. v. Finn Picard, Case No. D2008-0074 of 6 March 2008.