THURSDAY, 20 MARCH 2008
WIPO: bmwaudiobooks.com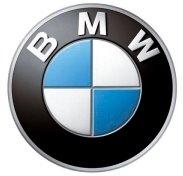 The WIPO arbitration panel has ruled that the domain name bmwaudiobooks.com had been registered in bad faith and ordered that the domain be transferred to its legitimate owner Bayerische Motoren Werke AG, Munich, Germany. Mark Ming-Jen Yang, acting as sole panelist, ruled that


The dominant and distinctive component of the Disputed Domain Name is "bmw", which is identical to Complainant's BMW Trademarks. The addition of the generic words "audio books" does not make the dominant element "bmw" less distinctive


The Panel accepted BMW's contentions that the domain name was registered and used in bad faith. The Panel concluded that:


It is very likely that Respondent chose the Disputed Domain Name for the opportunity to gain traffic on its own website from Internet users who are looking for Complainant's website at "www.bmw-audiobooks.com". The underlying registry data for the Disputed Domain Name shows that Respondent chose as Meta Keywords, "BMW Audio Books" and also the authors featured in Complainant's book series, such as "Karin Slaughter" and "Simon Kernick" in order to get traffic intended for Complainant's website.



Bayerische Motoren Werke AG v. Domain Name Services, Case No. D2008-0147 of 17 March 2008.