FRIDAY, 25 SEPTEMBER 2009
Genuine use of COPAT not established, says CFI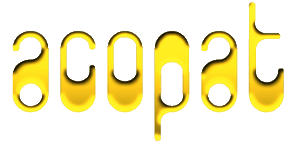 In Case T-409/07 Cohausz v OHIM, decided on Wednesday, the CFI rejected an opposition to an application to register the figurative mark 'acopat', agreeing with the Board of Appeal that there had not been genuine use of the earlier German word marks COPAT on which the opposition was based. Cohausz, opposing the 'acopat' application, had filed a statement that its marks had been used during the preceding five-year period, through their being licensed to a specialist IP firm in Germany which used the mark in relation to its services on handouts, press folders, brochures, in its e-mail address and in its domain name. The CFI however considered that this statement was not supported by the various exhibits filed in support of it. As is often the case, the supporting evidence consisted of documents that were undated, of invoices which could not be shown to be related to the brochures in question.