WEDNESDAY, 27 FEBRUARY 2008
WIPO: new fees for Finland designations from 1 April 2008


Not only the fees for international applications designating Iceland are changing, in its Information Notice No. 3/2008 of 22 February 2008, WIPO also announced a change in the amounts of individual fees when Finland is designated in an international trade mark application. The new fees are set out below and the change will take effect from 1 April 2008.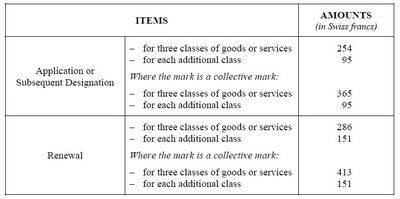 More details can be found here.