THURSDAY, 23 APRIL 2009
ECJ gives Copad ruling on exhaustion and luxury goods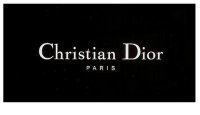 In Case C‑59/08 Copad SA v Christian Dior couture SA, Vincent Gladel, as liquidator of Société industrielle lingerie (SIL) and Société industrielle lingerie (SIL), a reference for a preliminary ruling from the Cour de Cassation (France), the Court of Justice of the European Communities gave a ruling today on three issues relating to harmonised trade mark infringement and exhaustion.

In short, Dior licensed SIL to trade in luxury corset goods bearing the CHRISTIAN DIOR mark. The licence prevented SIL selling the products to downmarket traders without prior written consent. When business got tough, SIL asked permission to sell outside Dior's selective distribution network, but Dior refused to allow this. SIL sold the goods anyway to Copad discount stores. Dior sued and the top French court sought a ruling on three preliminary issues.

According to the ruling,
* a trade mark owner can sue a licensee for trade mark infringement if he contravenes a provision in a licence that bans, on grounds of the trade mark's prestige, sales to discount stores, so long as -- on the facts -- that contravention "damages the allure and prestigious image which bestows on those goods an aura of luxury".

* a licensee who markets trade marked goods in disregard of a licence term does so without the proprietor's consent where it is established that that term is included in those listed in Article 8(2) of the harmonisation directive.

* Where a licensee markets luxury goods in breach of a licence term even with with the consent of the trade mark proprietor, the latter can still oppose a resale of those goods if it can prove that, on the facts, such resale damages the reputation of the trade mark.