CLASS 99

The blog for design law, in Europe and worldwide. This weblog is written by a team of design experts and fans. To contribute, or join us, or for any other reason, email class99@marques.org.
Who we all are...
FRIDAY, 19 AUGUST 2022
Find out more about the e-Hague digital gateway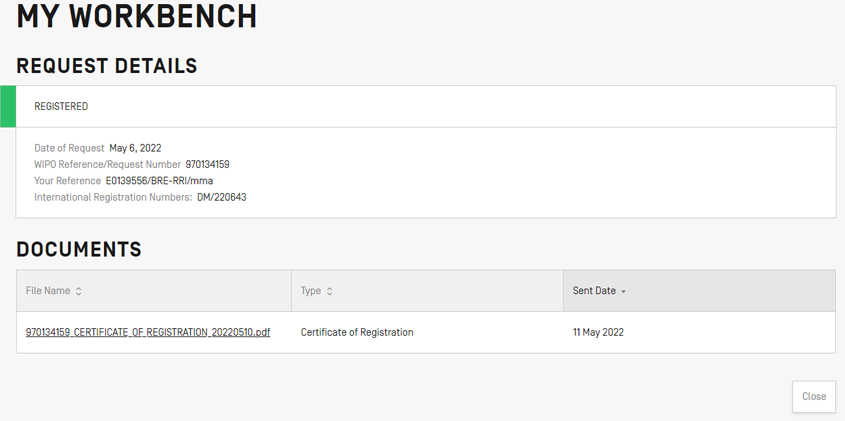 Class 99 readers who manage international design applications and registrations may know about WIPO's eHague digital gateway for international design protection.
One of the features of eHague enables you to view and download selected documents related to applications and self-services such as management of representatives.
This means you do can simply log in to eHague, rather than having to look through old messages or check deadlines.
Documents that can be downloaded include acknowledgements of receipt for applications and self-service requests, observations, irregularity notifications and certificates of registration.
To help find the documents you are looking for, transactions in the workbench can be filtered by request type, processing status, date of submission or reference number.
More information on this feature is on WIPO's website.
During the 36th MARQUES Annual Conference next month, there will be a workshop on "International Design filings done right" featuring Marie Paule Rizo, Head, Policy and Legislative Advice Section, Department for Trademarks, Industrial Designs and Geographical Indications and Jonah Asher, Coordinator, Hague Infoline Unit, Hague Development and Promotion Section, WIPO. They will discuss topics including current and planned features of eHague.
If you are attending the Annual Conference and work on designs, do consider signing up for this workshop, which will be run twice on the afternoon of Thursday 22 September.
Posted by: Blog Administrator @ 09.51
Tags:
eHague
,
WIPO
,
Annual Conference
,
Perm-A-Link:
https://www.marques.org/blogs/class99?XID=BHA956
MARQUES does not guarantee the accuracy of the information in this blog. The views are those of the individual contributors and do not necessarily reflect those of MARQUES. Seek professional advice before action on any information included here.
The Class 99 Archive