CLASS 99

The blog for design law, in Europe and worldwide. This weblog is written by a team of design experts and fans. To contribute, or join us, or for any other reason, email class99@marques.org.
Who we all are...
MONDAY, 14 MARCH 2022
Hague System Administrative Instructions update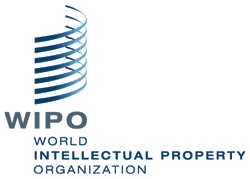 WIPO has published details of amendments to the Administrative Instructions for the Hague System, which come into effect on 1 April 2022.
The amendments were discussed at the 10th meeting of the Working Group on the Legal Development of the Hague System in December 2021, at which MARQUES was represented. They are published in Information Notice No 4/2022.
The amendments address three main points:
Signature requirements (section 202): Accepted formats for signature will now also include typed signature, including text-string signature (s-signature).
Contact details (sections 301 and 302): Optional contact details will no longer include fax number, email address (it is now mandatory to provide an email address) or a different postal address for correspondence. In cases where there are multiple applicants or new owners, and no representative, an email address (instead of postal) will be required for correspondence.
Time limit for requesting the recording of a limitation or renunciation to prevent publication of all or some designs (section 601): The three-week time limit now explicitly applies to requests for recording of a limitation or renunciation for international registrations that are subject to standard publication.
Read more about the amendments on WIPO's website here.
Posted by: Blog Administrator @ 08.25
Tags:
Hague System
,
WIPO
,
s signature
,
Perm-A-Link:
https://www.marques.org/blogs/class99?XID=BHA944
MARQUES does not guarantee the accuracy of the information in this blog. The views are those of the individual contributors and do not necessarily reflect those of MARQUES. Seek professional advice before action on any information included here.
The Class 99 Archive