CLASS 99

The blog for design law, in Europe and worldwide. This weblog is written by a team of design experts and fans. To contribute, or join us, or for any other reason, email class99@marques.org.
Who we all are...
MONDAY, 7 FEBRUARY 2022
China joins Hague System - WIPO announcement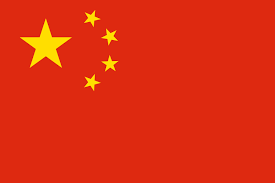 In a significant boost for international designers, WIPO has announced that China has joined the Hague System.
The country deposited its instrument of accession to the 1999 Geneva Act on Saturday 5 February, meaning it will enter into force in China on 5 May 2022.
China is the 68th contracting party to the 1999 Act and the 77th member of the Hague Union.
WIPO says that China's accession means the Hague System will cover nine of the world's top 10 economic markets.
China's instrument of accession includes the following declarations:
| | | |
| --- | --- | --- |
| Description | Details | Reference |
| Additional mandatory elements of the international application | Brief explanation of the characteristic features of the design(s) required | Article 5(2)(b)(ii) |
| Designation fees | Individual designation fee applies | Article 7(2) |
| Designs / reproductions | Requirement of unity of design; Specific views of designs required | Article 13(1); Rule 9(3)(a) |
| Refusals | Extension to 12 months of the refusal period | Rule 18(1)(b) |
| Date of effect of the international registration | Extension up to six months; Unintentional late communication after the 12-month refusal period | Rules 18(1)(c)(i) and (ii) |
| Other | Supporting documents for a change in ownership required | Article 16(2) |
The instrument of accession also specified that the 1999 Act will not be applied in the Hong Kong Special Administrative Region or the Macao Special Administrative Region of the People's Republic of China until otherwise notified by the Government of the People's Republic of China.
WIPO Director General Daren Tang said: "China's accession to the Hague System means that the design community in China will find it easier to protect and bring their designs out of China, and overseas designers will find it easier to move their designs into one of the world's largest and most-dynamic markets."
Read more on WIPO's website here.
MARQUES hopes to bring further analysis of this important development soon.
Posted by: Blog Administrator @ 16.20
Tags:
WIPO
,
China
,
Hague System
,
Perm-A-Link:
https://www.marques.org/blogs/class99?XID=BHA939
MARQUES does not guarantee the accuracy of the information in this blog. The views are those of the individual contributors and do not necessarily reflect those of MARQUES. Seek professional advice before action on any information included here.
The Class 99 Archive