CLASS 99

The blog for design law, in Europe and worldwide. This weblog is written by a team of design experts and fans. To contribute, or join us, or for any other reason, email class99@marques.org.
Who we all are...
TUESDAY, 27 APRIL 2021
Belarus joins Hague System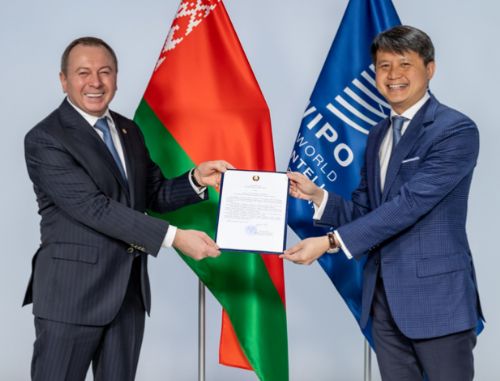 The government of Belarus deposited its instrument of accession to the 1999 Geneva Act of the Hague Agreement on 19 April.
The accession means that designers in Belarus can begin using the Hague System to protect their designs internationally on 19 July 2021, and non-residents seeking protection in Belarus will be able to designate the country in their international applications from the same date.
The country becomes the 66th contracting party to the 1999 Act and the 75th member of the Hague Union. The total number of countries covered by the Hague System is now 92.
Belarus has a population of about 9.4 million and exports include construction machinery, trucks and tractors, buses and trams. The most famous Belorussian designer was probably painter and artist Marc Chagall (Moishe Shagal).
Posted by: Blog Administrator @ 08.37
Tags:
Belarus
,
WIPO
,
Hague System
,
Perm-A-Link:
https://www.marques.org/blogs/class99?XID=BHA920
MARQUES does not guarantee the accuracy of the information in this blog. The views are those of the individual contributors and do not necessarily reflect those of MARQUES. Seek professional advice before action on any information included here.
The Class 99 Archive