CLASS 99

The blog for design law, in Europe and worldwide. This weblog is written by a team of design experts and fans. To contribute, or join us, or for any other reason, email class99@marques.org.
Who we all are...
TUESDAY, 2 FEBRUARY 2021
MARQUES, ECTA and INTA submit comments on designs review
MARQUES, together with ECTA and INTA, has submitted joint comments on the European Commission's Inception Impact Assessment on the review of the Design Directive and Community Design Regulation.
The joint comments can be downloaded and read in full on the Position Papers page on the MARQUES website and there is a summary in the January 2021 issue of the HouseMARQUES newsletter.
The three associations strongly welcome the Commission's intention to revise the EU legislation on design protection, and agree that there are some shortcomings that need to be addressed.
The comments support the objective of modernising, clarifying and strengthening design protection, but say that amendments to definitions of essential notions such as "design" and to the wording of what can be protected and relating to the scope of protection should be cautiously chosen.
In particular, a clarification that GUIs, animated designs, fonts and icons are not "computer programs" and are therefore eligible for design protection would be welcomed. Changes to address properly and fight design-infringing goods in transit are supported.
Thanks to members of the Designs Team for their work on this paper. The Team will continue to keep MARQUES members updated as the review progresses.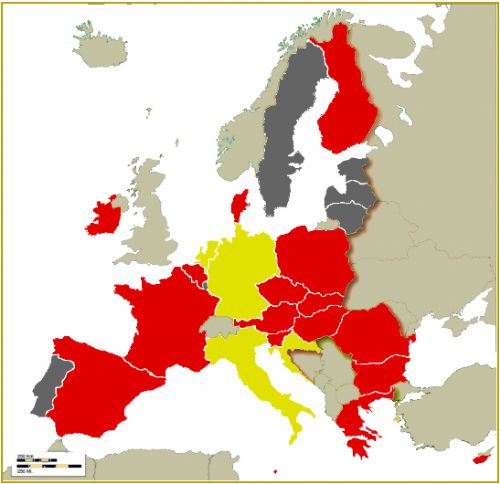 Copyright Directive tracker
The latest issue of HouseMARQUES also includes an article about the Copyright Directive tracker, developed by members of the Copyright Team.
The tracker is available on a dedicated page on the MARQUES website (log-in required) and will be regularly updated.
It provides details about the status, date and additional information relating to the implementation of the 2019 Copyright Directive.
Posted by: Blog Administrator @ 13.47
Tags:
designs review
,
INTA
,
ECTA
,
Copyright Directive
,
Perm-A-Link:
https://www.marques.org/blogs/class99?XID=BHA913
MARQUES does not guarantee the accuracy of the information in this blog. The views are those of the individual contributors and do not necessarily reflect those of MARQUES. Seek professional advice before action on any information included here.
The Class 99 Archive