CLASS 99

The blog for design law, in Europe and worldwide. This weblog is written by a team of design experts and fans. To contribute, or join us, or for any other reason, email class99@marques.org.
Who we all are...
TUESDAY, 29 DECEMBER 2020
Latest news on the Hague System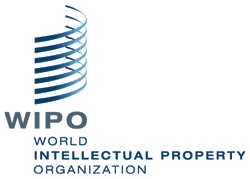 WIPO has recently published three updates on the Hague System:
Information Notice No 41/2020 concerns amendments to Rules 3, 7 and 21 of the Common Regulations Under the 1999 Act and the 1960 Act of the Hague Agreement. The amendments will require the indication of an e-mail address by applicants in an international application, by new owners in a request for the recording of a change in ownership, and by representatives appointed as such in an international application, in a request for recording or in a separate communication.
Information Notice No 42/2020 provides further information on the end of the Brexit transition period and the creation of re-registered design rights by the UK IPO. Re-registered designs will not be immediately displayed or searchable on the UK IPO Register at the end of the transition period. The data will be available as soon as possible and the UK IPO will inform users as soon as the rights are searchable in its system. However, holders of re-registered designs will not be disadvantaged as those designs will have legal effect from the end of the transition period.
An article posted on 29 December reviews developments in 2020 including the accessions of Suriname, Mexico, Israel and Samoa, Brexit, digitisation and webinars. It also previews some developments planned for 2021, including Hague website enhancements and more webinars.
All links are to the WIPO website.
Posted by: Blog Administrator @ 13.06
Tags:
Hague System
,
Brexit
,
Common Regulations
,
Perm-A-Link:
https://www.marques.org/blogs/class99?XID=BHA910
MARQUES does not guarantee the accuracy of the information in this blog. The views are those of the individual contributors and do not necessarily reflect those of MARQUES. Seek professional advice before action on any information included here.
The Class 99 Archive