CLASS 99

The blog for design law, in Europe and worldwide. This weblog is written by a team of design experts and fans. To contribute, or join us, or for any other reason, email class99@marques.org.
Who we all are...
MONDAY, 1 APRIL 2019
Designs Team members on the EU designs consultation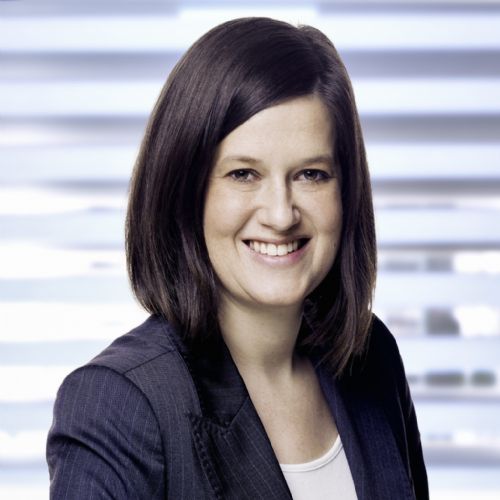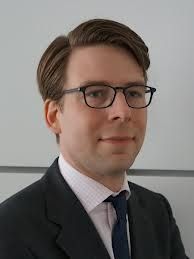 Class 99 presents an interview with Sebastian Fischoeder of Bird & Bird LLP, Co-Chair of the MARQUES Designs Team, and Hanna Karin Held, thyssenkrupp Intellectual Property GmbH, a member of the Team, about the public consultation on the evaluation of EU legislation on design protection, which runs until 15 April 2019.
Why is this consultation happening now?
Sebastian: After the EU Design Directive and the EU Design Regulation entered into force in 2001/2002 and after having reviewed and amended the EU trade mark regime, the EU Commission started a review of the EU design law regime.
The Commission has commissioned an economic review and a legal review of the design system in the EU, which were published in 2015 and 2016. There is now a public consultation which has been extended to 15 April this year.
What are the main issues people should be aware of?
Hanna: There are three main objectives that we at MARQUES have highlighted: (1) it is important to have a clarification of the law and correction of misunderstandings in the case law; (2) it's important to have some harmonisation and simplification of rules; and (3) there are political issues such as spare parts and 3D printing, which people will have different views on.
Sebastian: As to spare parts: It's important to emphasise that the political issue of spare parts should not obstruct the design review. If this issue cannot be agreed, it should be postponed to future legislation, rather than holding up the other important issues we've raised.
In terms of harmonisation and simplification, one important thing is to get rid of the same-class requirement in multiple applications by amending the Regulation and the Directive. Another is to get rid of the RCD restriction on seven pictures for a design application: abolishing such formal requirements would make international filings easier. Also, such requirements are an obstacle to aligning international standards.
Hanna: This is an important point. We are now constrained to just seven views in the EU. At my company, we sometimes file in 20 countries at the same time, including the EU, for one product. In the EU we can only have seven views whereas in countries such as Japan we sometimes need to file more.
Applicants should be able to use the same set of pictures around the globe, and this is something MARQUES is pursuing at WIPO and other forums too.
Sebastian: Other issues related to harmonisation include the deferment regime, which we would like to see mandatory and aligned at the member state level. We would also like to see it mandatory that there is no ex ante examination of the validity of designs in EU member states.
Hanna: One thing that is basic but important is terminology: we already talk about "EU designs" informally and it would help understanding, particularly for small companies, if RCDs are also officially called EU designs (similar to EU trade marks).
What are the issues arising from case law?
Sebastian: This is quite a broad category of issues arising from the legal review of the design protection system. That recommended introducing a general visibility requirement and we are strongly against that, and believe that the case law needs to be corrected. There is and should be only a visibility requirement for component parts in complex products. Introducing a general visibility requirement would create protection hurdles, contrary to applicants' interests.
We also don't want design protection extended to non-visible features, such as tactile aspects of a product. And we would like a much narrower and clearer definition of technically dictated design features which are excluded from protection. The notion of technicality has been interpreted far too broadly, and does not distinguish between mere functionality and technicality.
We would like stricter rules on prior disclosure: too-remote disclosures should not be considered as novelty-destroying. Finally, we would like a clarification that GUI appearances are not excluded by the computer programs exclusions. In some jurisdictions, protection of GUIs is not possible and we would like to see a clear signal on this from the EU.
Hanna: The GUI issue is one of the most important issues for many companies. Design is no longer just about a product; it can be virtual applications. There is a lot of investment in GUIs to distinguish applications so it is important to be able to protect the get-up and the visual look. There is no harmonisation on a global level, and as a first step it is important to know that GUIs can be protected independently of the product.
What about fees?
Sebastian: Designs are fairly inexpensive and are good value for money compared to other IP rights. There are two minor issues with fees. First, costs per design can get very cheap when you have a lot of applications in a multiple application. We think a bulk rebate is fair as it reflects the administrative burden. Second, renewal fees increase significantly with each renewal term. We don't understand why that is – it seems illogical that they increase.
MARQUES understands that it can be burdensome for small Member States to maintain a design registration infrastructure so prices at EUIPO can't be too low or national systems could collapse. We need to maintain the freedom of choice for applicants between national and EU systems.
What has MARQUES done so far?
Sebastian: After the legal review was published in 2016, its conclusions sparked some discussion on whether and where, and to what extent, changes in the law are necessary. MARQUES came up with a comprehensive position paper and we also published a joint paper with ECTA and INTA. Both are available on the MARQUES Position Papers page.
The MARQUES position was based on feedback from rights holders and, in particular, corporate Team members. Interestingly, the feedback was not just focussed on changing the existing law, but also identified the need to clarify the existing law in order to preserve an overall well-functioning system.
Should companies also consider responding to the consultation?
Hanna: I would definitely recommend they do. There are several parts in the consultation and there is room to reply just to those questions that are most basic and to the general questions for everyone. You can skip the questions that are specific to legal advisers if you want.
Who can respond to the questionnaire?
Sebastian: Anyone can, and we encourage anyone who has an interest in design law, whether professional or academic, to do so.
Hanna: This is also a good opportunity to raise the awareness of designs in general in companies and firms. Design protection is often under-estimated by both companies and lawyers. It's cheap, quick and efficient so can be very useful against counterfeits.
Find out more about the public consultation, and follow a link to the questionnaire, on the European Commission website here.
Posted by: Blog Administrator @ 15.35
Tags:
design consultation
,
European Commission
,
Perm-A-Link:
https://www.marques.org/blogs/class99?XID=BHA870
MARQUES does not guarantee the accuracy of the information in this blog. The views are those of the individual contributors and do not necessarily reflect those of MARQUES. Seek professional advice before action on any information included here.
The Class 99 Archive