CLASS 99

The blog for design law, in Europe and worldwide. This weblog is written by a team of design experts and fans. To contribute, or join us, or for any other reason, email class99@marques.org.
Who we all are...
FRIDAY, 7 DECEMBER 2018
1.24 million design applications filed in 2017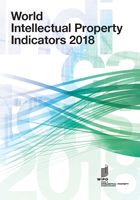 An estimated 945,100 industrial design applications containing 1.24 million designs were filed worldwide in 2017, according to WIPO's annual World Intellectual Property Indicators (WIPI) report.
The report, published on 3 December, reveals that the office of China received applications containing 628,658 designs in 2017, corresponding to 50.6% of the world total.
It was followed by the EUIPO (111,021), the KIPO (67,357), Turkey (46,875) and the U.S. (45,881). Among the top 20 offices, the fastest growth in design counts occurred in the U.K. (+92.1%), Spain (+23.5%) and Switzerland (+17.9%).
WIPO stated:
Offices located in Asia accounted for more than two-thirds (67.9%) of all designs in applications filed worldwide in 2017, followed by Europe (24.4%), North America (4.2%), Africa (1.5%), Latin America and the Caribbean (1.2%), and Oceania (0.7%).
Designs related to furnishings accounted for 10% of global filing activity[2] , followed by those related to clothing (8.5%) and to packages and containers (7.2%).
The total number of industrial design registrations in force worldwide grew by 5% to reach 3.75 million. Around 1.46 million (38.9% of world total) were in force in China, followed by the Republic of Korea (339,350), the U.S. (321,314), Japan (254,060) and the EUIPO (210,605).
The WIPI report also includes data on patents, trade marks, geographical indications and plant varieties. Read more on WIPO's website here.
Posted by: Blog Administrator @ 09.05
Tags:
WIPI
,
WIPO
,
Perm-A-Link:
https://www.marques.org/blogs/class99?XID=BHA863
MARQUES does not guarantee the accuracy of the information in this blog. The views are those of the individual contributors and do not necessarily reflect those of MARQUES. Seek professional advice before action on any information included here.
The Class 99 Archive