CLASS 99

The blog for design law, in Europe and worldwide. This weblog is written by a team of design experts and fans. To contribute, or join us, or for any other reason, email class99@marques.org.
Who we all are...
THURSDAY, 8 MARCH 2018
Doceram - CJEU pin down design functionality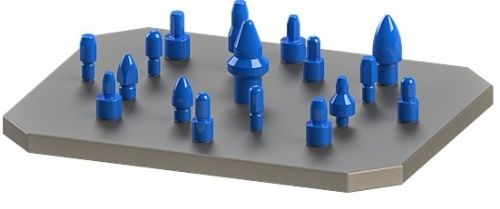 The eagerly-awaited (by readers of this blog, anyway) CJEU decision in the reference in Case C-395/16 Doceram v Ceramtech (ceramic weld-centering pins) issued this morning - our thanks to Lynne Chave for spotting it. It is not the end of the issue, nor even the beginning of the end, but merely the end of the beginning.
The judgment follows the existing EUIPO case law (R 690/2007-3 Lindner v Franssens, Chaff Cutters) insofar as it does not regard the "multiplicity of forms" test as decisive, but only follows it that far. It rejects the two troubling aspects of Lindner, namely the "independent observer" test (which as a matter of practice was liable to lay the whole question open to the opinion of the tribunal) and the references to "aesthetics".
On the other hand, whilst the Court ruled clearly that "it is not essential for the appearance of the product in question to have an aesthetic aspect to be protected", it does at least require that the designer bore in mind "considerations other than the need for that product to fulfil its technical function, in particular those related to the visual aspect". In other words, someone had to have given a thought to what the design looked like.
The Court (like the Advocate-General) did not altogether dismiss the "multiplicity of forms" approach - it seems likely to continue to play some part, short of being decisive. It gave no hints as to what else might be used to determine the issue - functionality is to be an objective question and "all the objective circumstances relevant to each individual case" must be considered by the national court. Some of the relevant factors are discussed in the Advocate-General's Opinion; others will no doubt emerge in subsequent practice.
The judgment is admirably restrained; it would, though, have been useful to see some discussion by the Court of the fact that a previous Advocate-General (in Philips v Remington) said precisely the opposite!
Posted by: David Musker @ 17.16
Tags:
Perm-A-Link:
https://www.marques.org/blogs/class99?XID=BHA831
MARQUES does not guarantee the accuracy of the information in this blog. The views are those of the individual contributors and do not necessarily reflect those of MARQUES. Seek professional advice before action on any information included here.
The Class 99 Archive