CLASS 99

The blog for design law, in Europe and worldwide. This weblog is written by a team of design experts and fans. To contribute, or join us, or for any other reason, email class99@marques.org.
Who we all are...
TUESDAY, 6 FEBRUARY 2018
EUIPO webinar on design case law - a summary
In today's webinar, Arnaud Folliard-Monguiral of EUIPO's litigation unit (ICLAD) discussed case law on Community designs from the CJEU and General Court during 2017.
It was a wide-ranging presentation, with plenty of slides, and focused on six themes. The webinar is summarised here, but readers are strongly encouraged to watch/listen to the recording to get the full picture on the cases discussed, and to read the judgments which are linked to below.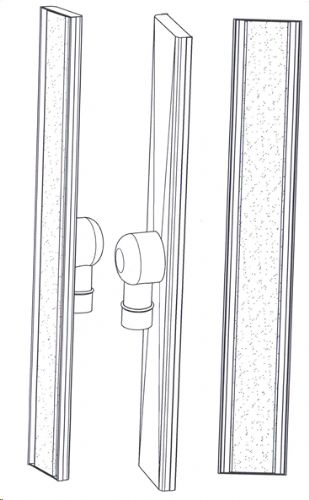 Representation: General Court case T-16/16 Mast-Jagermeister SE (concerning a bottle with a shot glass) raised the question: which of two products did the applicant seek protection for? The General Court confirmed that no filing date can be given when this information is not provided; the use of disclaimers is recommended in such cases.
Functionality: Arnaud discussed the pending case in C-395/16 Doceram GmbH v CeramTec GmbH, in which the Advocate General's Opinion was published recently, and which favoured the causality theory applied by EUIPO. The difficulty is how to determine as objectively as possible that the designer has created added value that goes beyond the technical function. The AG leaves this question open – see the summary on Class 99 here.
Arnaud also mentioned the differences between design functionality and trade mark functionality, referring to case T-164/11 Reding GmbH v OHIM (concerning a trade mark application for a knife handle).
Disclosure: in the shower drain case (C-361/15P and C-405/15P, Easy Sanitary Solutions BV, pictured right) the Court of Justice said the industrial field of the disclosure is irrelevant when assessing novelty and individual character. Arnaud also discussed case T-114/16 Delfin Wellness GmbH (saunas) concerning the date of disclosure.
Individual character: the shower drain case mentioned above confirmed that it is for the cancellation applicant to show a proper representation of the earlier design, not just the individual parts. In T-828/14 and T-829/14 Antrax It srl v EUIPO (wall heaters), the General Court said the density of the prior art is a criteria in assessing how attentive the informed user is.
The relevance of wording and colour in earlier designs was addressed in cases T-9/15 Ball Beverage Packaging Europe Ltd v EUIPO (concerning three different-sized cans) T-90/16 Thomas Murphy v EUIPO (a wrist band) and T-57/16 Chanel SAS v EUIPO (regarding a logo).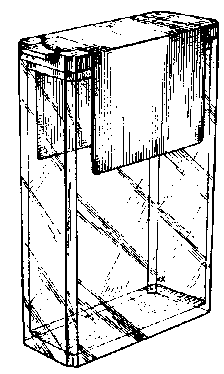 Conflicts with earlier distinctive signs: case T-695/15 BMB v EUIPO concerned a design registered for "comfit boxes and containers" and an earlier trade mark for "sweets" (pictured). The General Court said that where the goods are highly similar and the signs are similar, there can be a likelihood of confusion even if the earlier mark has a weak distinctive character.
Infringement of Community designs: finally, Arnaud discussed two complex CJEU judgments, C-24/16 and C-25/16 Nintendo, concerning the "citation" exception in Article 20(1)(c), and C-397/16 and C-435/16 Acacia Srl/Pneusgarda Srl and Audi AG, concerning the "repair clause" (analysed on Class 99 here).
"I encourage you to follow up the case law which has been developing tremendously over the past few years … we will probably meet next year with a whole bunch of decisions to review again," concluded Arnaud.
Posted by: Blog Administrator @ 11.10
Tags:
EUIPO
,
Arnaud Folliard
,
Doceram
,
Acacia
,
Nintendo
,
Perm-A-Link:
https://www.marques.org/blogs/class99?XID=BHA827
MARQUES does not guarantee the accuracy of the information in this blog. The views are those of the individual contributors and do not necessarily reflect those of MARQUES. Seek professional advice before action on any information included here.
The Class 99 Archive