CLASS 99

The blog for design law, in Europe and worldwide. This weblog is written by a team of design experts and fans. To contribute, or join us, or for any other reason, email class99@marques.org.
Who we all are...
THURSDAY, 21 APRIL 2016
Due Diligence and Supply Chain Integrity: it's not quite too late to act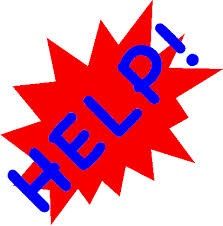 Apologies for the cross-posting, but this item -- which has been posted on Class 46 -- is also highly relevant for design right owners and users.
The European Commission is frequently criticised for failing to do enough to tackle intellectual property infringements and systemic weaknesses that work against the interests of lawful IP rights-based traders. It is however reasonable to ask: "If we expect the Commission to help us, are we doing enough to help the Commission?".
Class 46 has received the following missive, extending still further -- to the end of this month -- the deadline for receipt of information that will enable the Commission to formulate its position with greater clarity. Do please respond!
We wish to inform you that the consultation "Due diligence and supply chain integrity for intellectual property protection" which we launched on the 17 December last year and which was due to run until 6 April had by that date received very few replies. As a consequence we have decided to extend the deadline for responses. This consultation is seeking to evaluate the efforts made by rightsholders and views of other stakeholders on what rightsholders could do to secure their respective supply chains against IPR infringing activity. It is an integral and important part of the Commission's intention this year to evaluate and if need be revise the EU's IP enforcement framework.
... We hope that the low response to date simply reflects a lack of awareness although we have made best efforts over the past months to draw attention to this consultation at meetings held in the Member States and conferences etc. where the issue of IP enforcement has been discussed. It goes without saying that a low response to this consultation would have direct implications on how the Commission would proceed with its policy in this field.
I would also wish to encourage companies providing services to also respond to this questionnaire. Too often we hear from trade associations that this issue only deals with counterfeiting of physical products. ... Today all businesses focus on their core activities and sub-contract for reasons of efficiency to tens if not hundreds of suppliers non-core activities or inputs. This is as true for a record label, film studios as it is for car ,aircraft and fashion manufacturers. Weaknesses in the supply chain can increase the risk of piracy, trade secret theft, patent infringement, design infringement and counterfeiting.
Any business that has a trade mark and believes that it should make all efforts to preserve its brand equity ought to be concerned. Likewise any hi-tech or copyright dependent company [and this includes design-dependent companies too] whose IP is core to its business model success should also be interested and have a view on this issue (small and large). ..
This consultation is a key action of the "Follow the Money" package which aims at promoting constructive dialogues between right holders and intermediaries in view of identifying effective best practices to tackle IP infringements at the source. As the actions proposed are all interconnected, a limited participation in this survey by rightsholders would not only prejudice the action on supply chains but more generally would have direct implications for all the other EU, and dare I say national, initiatives on IP enforcement.
The survey can be found on any of these pages:
http://ec.europa.eu/growth/public-consultations/index_en.htm?tpa=1041
http://ec.europa.eu/growth/industry/intellectual-property/index_en.htm
http://ec.europa.eu/growth/tools-databases/newsroom/cf/itemdetail.cfm?item_id=8603&lang=en&title=Public-consultation-on-due-diligence-and-supply-chain-integrity-for-intellectual-property-protection
Posted by: Blog Administrator @ 19.31
Tags:
European Commission
,
consultations
,
Perm-A-Link:
https://www.marques.org/blogs/class99?XID=BHA736
MARQUES does not guarantee the accuracy of the information in this blog. The views are those of the individual contributors and do not necessarily reflect those of MARQUES. Seek professional advice before action on any information included here.
The Class 99 Archive