CLASS 99

The blog for design law, in Europe and worldwide. This weblog is written by a team of design experts and fans. To contribute, or join us, or for any other reason, email class99@marques.org.
Who we all are...
MONDAY, 18 MAY 2015
Japan, the US and the Hague System: a good read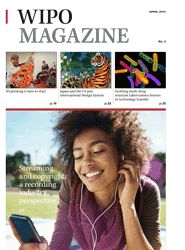 "Japan and the US Join International Design System", by Catherine Jewell (Communications Division, WIPO), has just been published in the May 2015 issue of the WIPO Magazine. It's probably the most readable and user-friendly piece of general literature on the subject to date.
This article doesn't contain any great revelations or arcane secrets about how the workings of the Hague System are affected by Japanese and US accession, or vice versa -- but it does give practitioners something that they can put in front of their clients and thus save themselves several minutes (or longer) trying to explain the significance of Hague and its new members to inquisitive clients. You can read it here.
If you visit the WIPO website you can also find versions of this article in French and Spanish.
Posted by: Blog Administrator @ 07.28
Tags:
Hague System
,
Japanese and US accession
,
Perm-A-Link:
https://www.marques.org/blogs/class99?XID=BHA652
MARQUES does not guarantee the accuracy of the information in this blog. The views are those of the individual contributors and do not necessarily reflect those of MARQUES. Seek professional advice before action on any information included here.
The Class 99 Archive