CLASS 99

The blog for design law, in Europe and worldwide. This weblog is written by a team of design experts and fans. To contribute, or join us, or for any other reason, email class99@marques.org.
Who we all are...
FRIDAY, 15 AUGUST 2014
UK changes to design law: 1 October here we come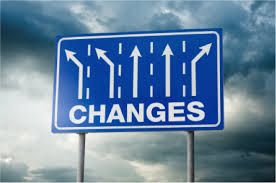 The UK Intellectual Property Office has issued some handy guidance on changes to design law in consequence of the Intellectual Property Act 2014 (the "IP Act"), much of which comes into effect on 1 October 2014. As the guidance states:
"Design law is often considered messy, complex and confusing, and small businesses, who don't have the time or resources to disentangle it, can lose out. The IP Act will introduce a number of new measures and make some changes to the law in order to make design law simpler, clearer and more robust".
Key changes include the following:
• a new criminal offence for the copying of registered designs
• changes to design ownership in relation to commissioned designs
• new provisions relating to the private use of unregistered designs
• changes in scope of an unregistered design right
• introduction of a design opinions service, which lets you receive a non-binding opinion from an examiner on various issues
• online access to documents relating to registered designs.
Some of these changes have already been announced on Class 99; others will be discussed in due course. This blogpost just seeks to remind you to check the position on the topics listed above, to see how they affect you.
Posted by: Blog Administrator @ 17.27
Tags:
UK
,
amendments to design law
,
Perm-A-Link:
https://www.marques.org/blogs/class99?XID=BHA578
MARQUES does not guarantee the accuracy of the information in this blog. The views are those of the individual contributors and do not necessarily reflect those of MARQUES. Seek professional advice before action on any information included here.
The Class 99 Archive